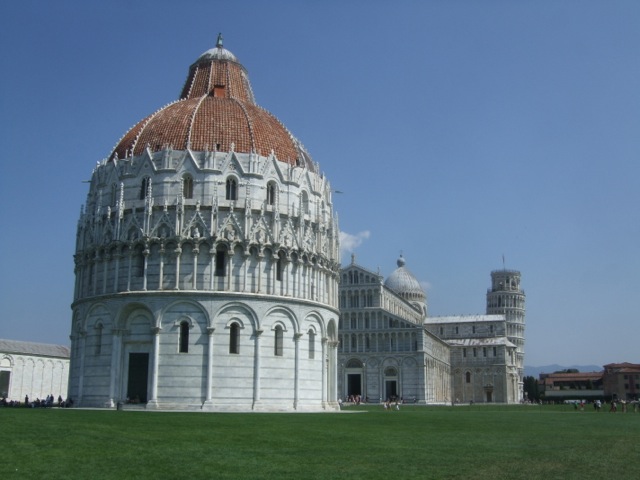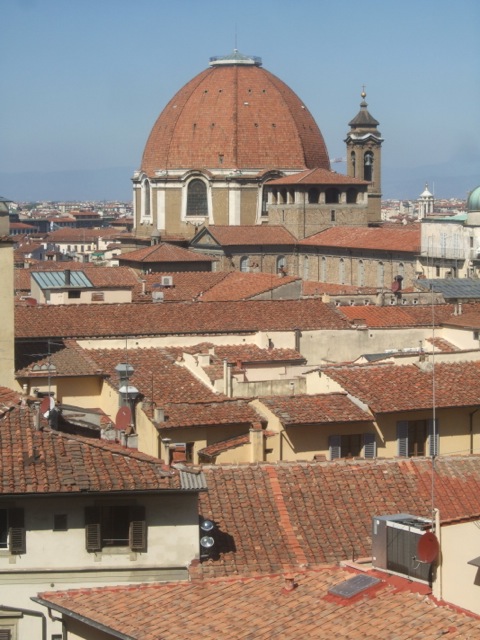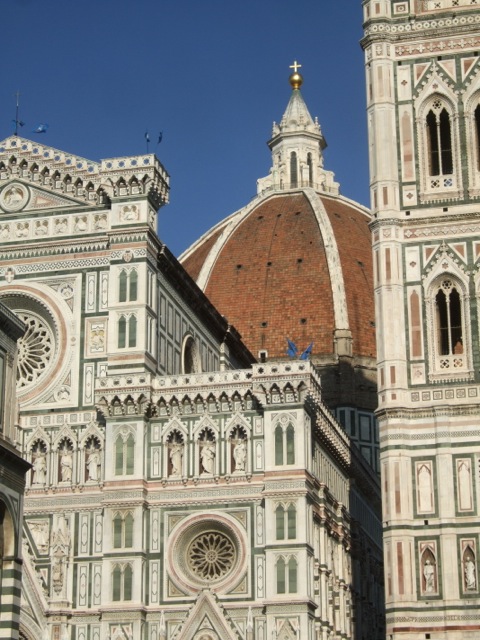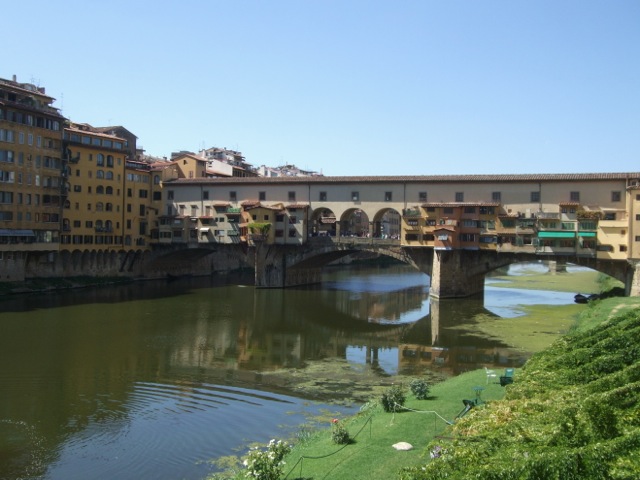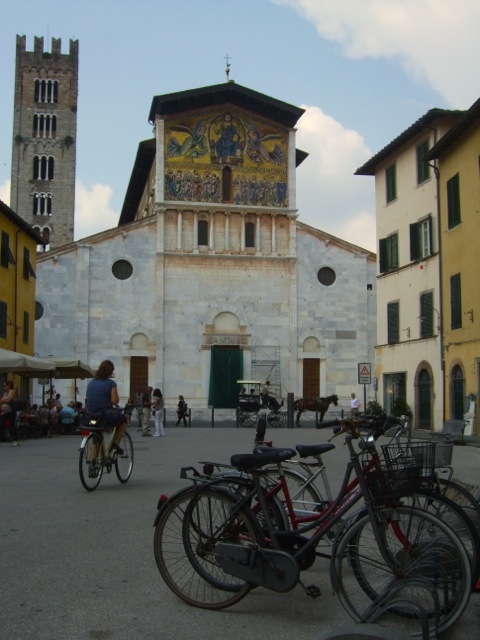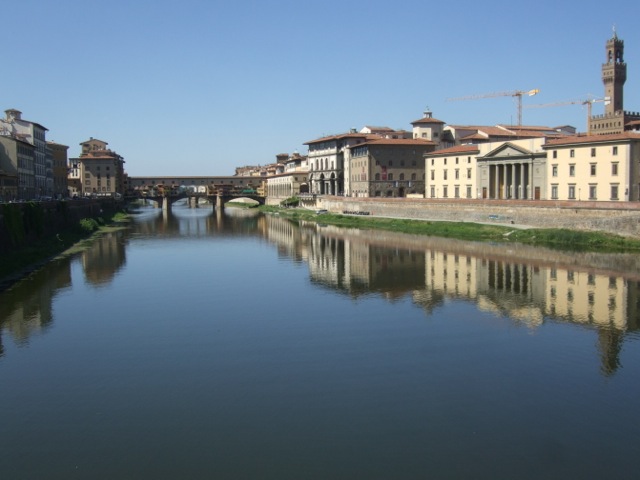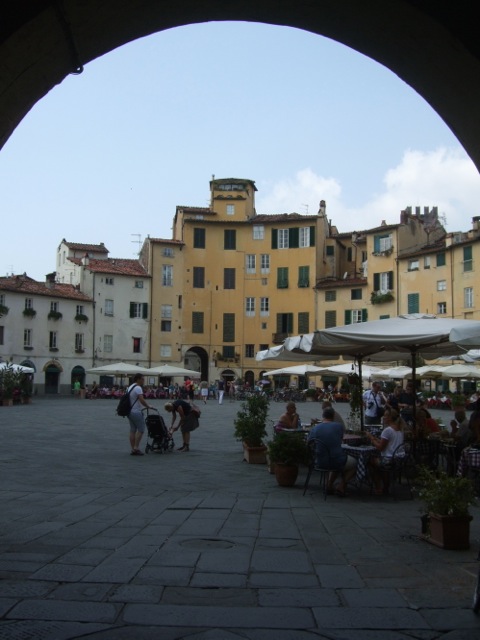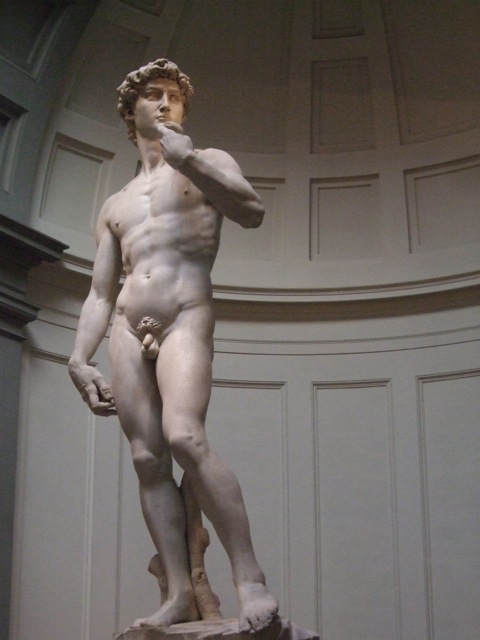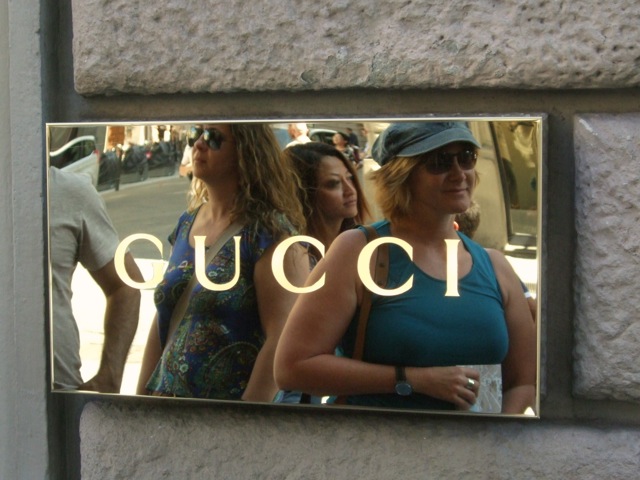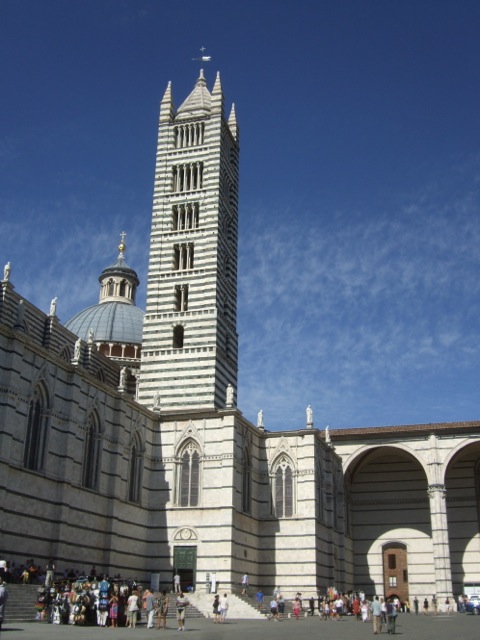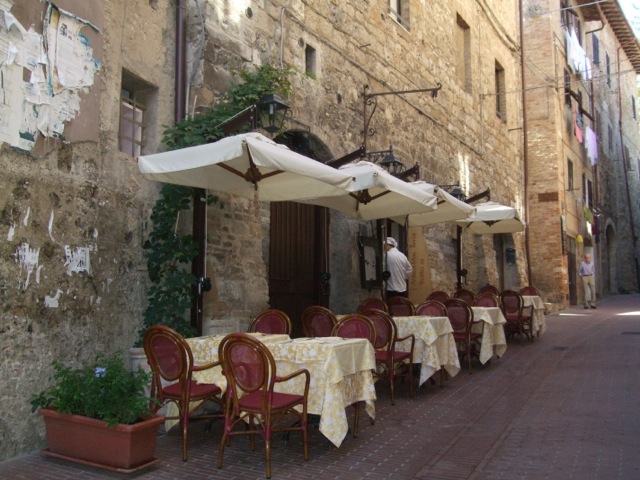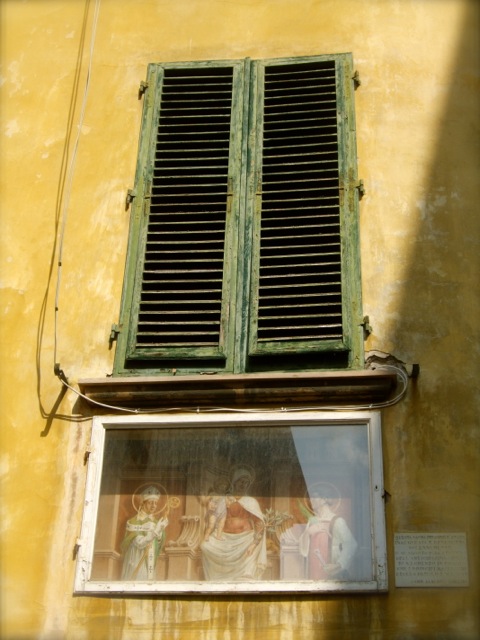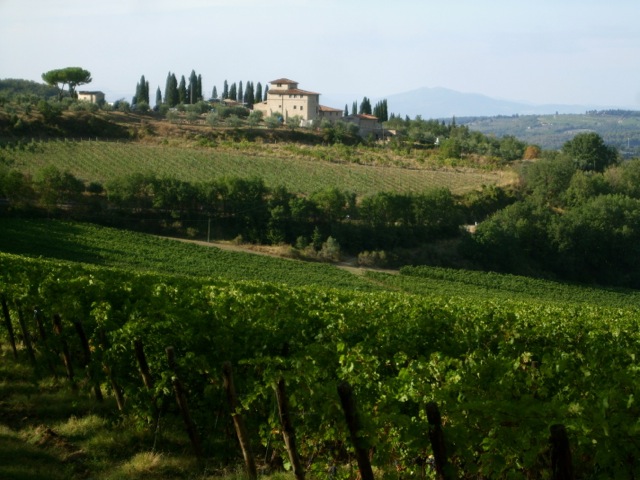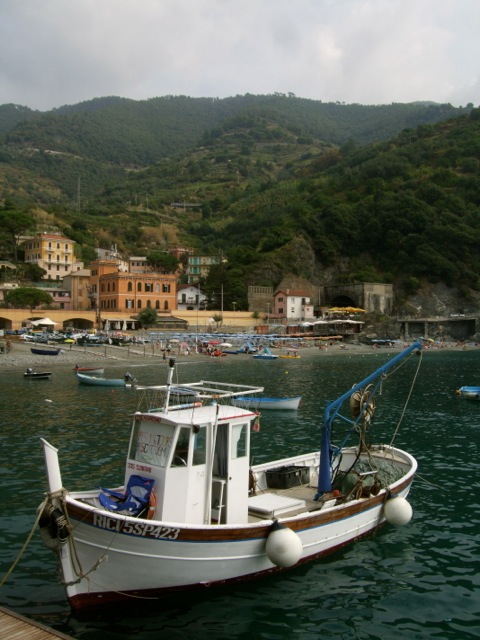 Crowds in Pisa. Crazy antics holding the leaning tower up for a snapshot. Chilled lemon granita (iced drink). Sleeping in a converted monastery. Olive trees. Panoramic views. Beautiful gardens. Night lights. Delicious Italian food. Fast drivers. Horns honking! Crazy drivers. Foamy cappuccinos. Entrance queues everywhere. Walking on the roof of Il Duomo (cathedral). Red terracotta rooftops. Bells ringing. Wandering the streets. Sitting in the piazza (square). Staring at statues. Churches everywhere. Shops everywhere! Rolling green hills. Diagonal narrow streets. Amazing views. Gold ceilings. Religious art. Big name fashion. Yummy tramezzeni (sandwiches). Strong espressos. Standing at bars for caffé. Beautiful old buildings. Green algae canals! Ponte Vecchio (old bridge). Busy sidewalks. Sitting at fountains. Soaking up sunshine. Divine gelato (ice cream) flavours. Statues galore. David and his replicas. David's huge hands. Mopeds and bicycles. Deli shops. Sidewalk cafes. Piazza del Campo, Sienna (fan shaped piazza where Il Palio horse race takes place). Il Duomo, Sienna. Fresh produce markets. Green Tuscan vineyards. Large estates. Vino rosso. Vino bianco. Savoring wine. Tasting olives. Chianti expo in Greve in Chianti. Too many people! Live musicians. Sweet flute sounds. City walls of Lucca. Blue skies. Merry-go-rounds. Quaint alleyways. Strolling at night. Winding roads. Small coastal villages.  Blue beaches of Cinque Terre. Large cruise liner docking! Coastal walk. Boats. Sitting on a rock for a moment to connect with Mother Nature all around me.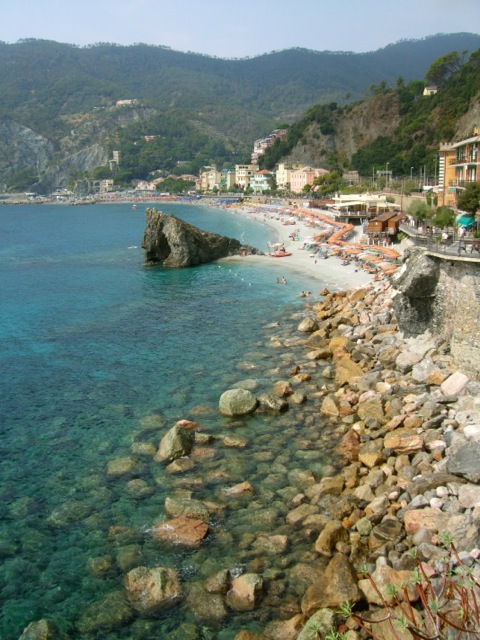 We travelled to Pisa, Florence and the villages and rolling hills of Tuscany and Cinque Terre in September 2012. If you visit, don't miss out on seeing David's huge and beautifully sculptured hands! It is well worth the queue to get in. 🙂 Next time I would love to do the coastal hike of Cinque Terre. As the eternal traveller, I am always dreaming of what makes my soul happy.
Travel impressions is a trip down memory lane recalling sights, sounds, tastes, smells, textures and feelings. If I close my eyes, travel impressions can transport me back there.
Take a walk with me through these words and images. Let's share the moment.
If you close your eyes, can you sense Italy? I would love to hear what you feel.
simply sharing, Delicia x
To my subscribers: I am so sorry about the technical gremlins that sent out an extra email yesterday xxx