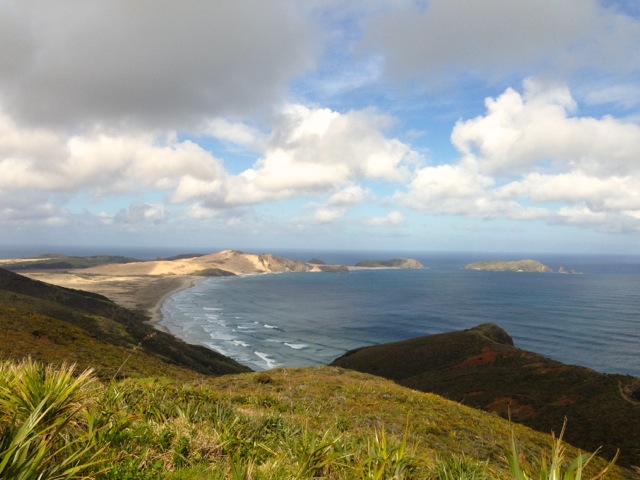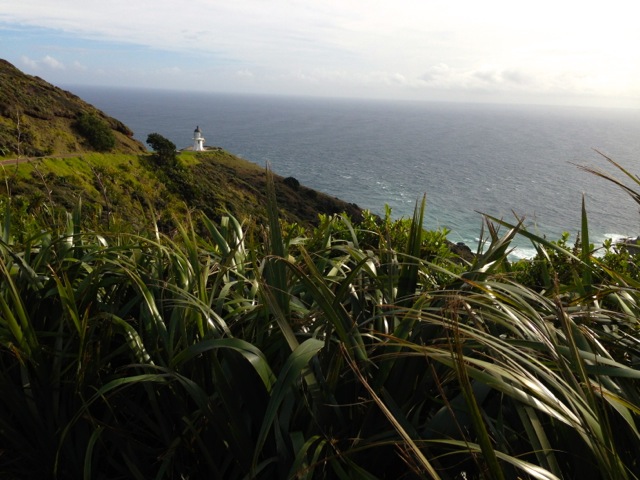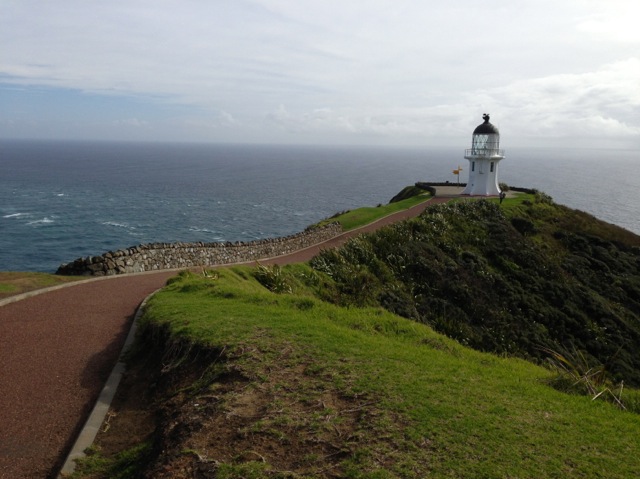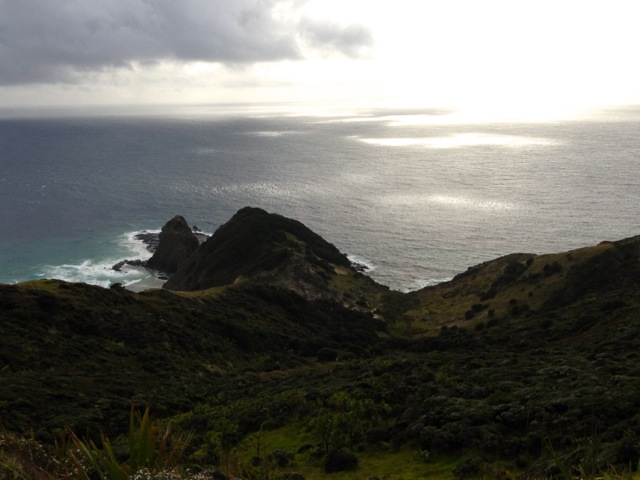 Reaching Cape Reinga at the top of Northland on the North Island that Maui fished up, I felt like I had arrived in a place of sacred stillness.
Here stands the most photographed lighthouse in New Zealand, built in 1941. You can also see the foaming swell of broken water on the Columbia Bank where the Tasman Sea meets the Pacific Ocean. There is something really special and divine about this place.
Breathe in. Breathe out. Feel stillness.
Te Rerenga Wairua (the place the spirit flies from) or Cape Reinga is spiritually significant to the Maori as according to legend, the spirit of the dead travel here to depart  Aotearoa (New Zealand). They make their way to the Pohutukawa tree that is on the side of the rock of the headland. They slide down the roots and let go of Aotearoa to descend into the underworld. They emerge from the sea and climb Ohaua, the highest point on Three Kings Islands, to say farewell to Aotearoa. Then their tupuna (ancestors) make them turn and never look back again. As they turn, an overwhelming sense of love enters their spirit and their tupuna reveal the path of their final journey. They re-enter the ocean and are drawn to Hawaiiki-A-Nui, their ancestral homeland.
In. Out. Stillness.
To me, it is a beautiful legend and a sacred way for the spirit to let go of all that this life is, to move on to the next. Something for me to reflect upon for myself and on my own journey. May this bring you some moments of stillness and reflection too.
Feel free to share your reflections too.
with stillness, Delicia x