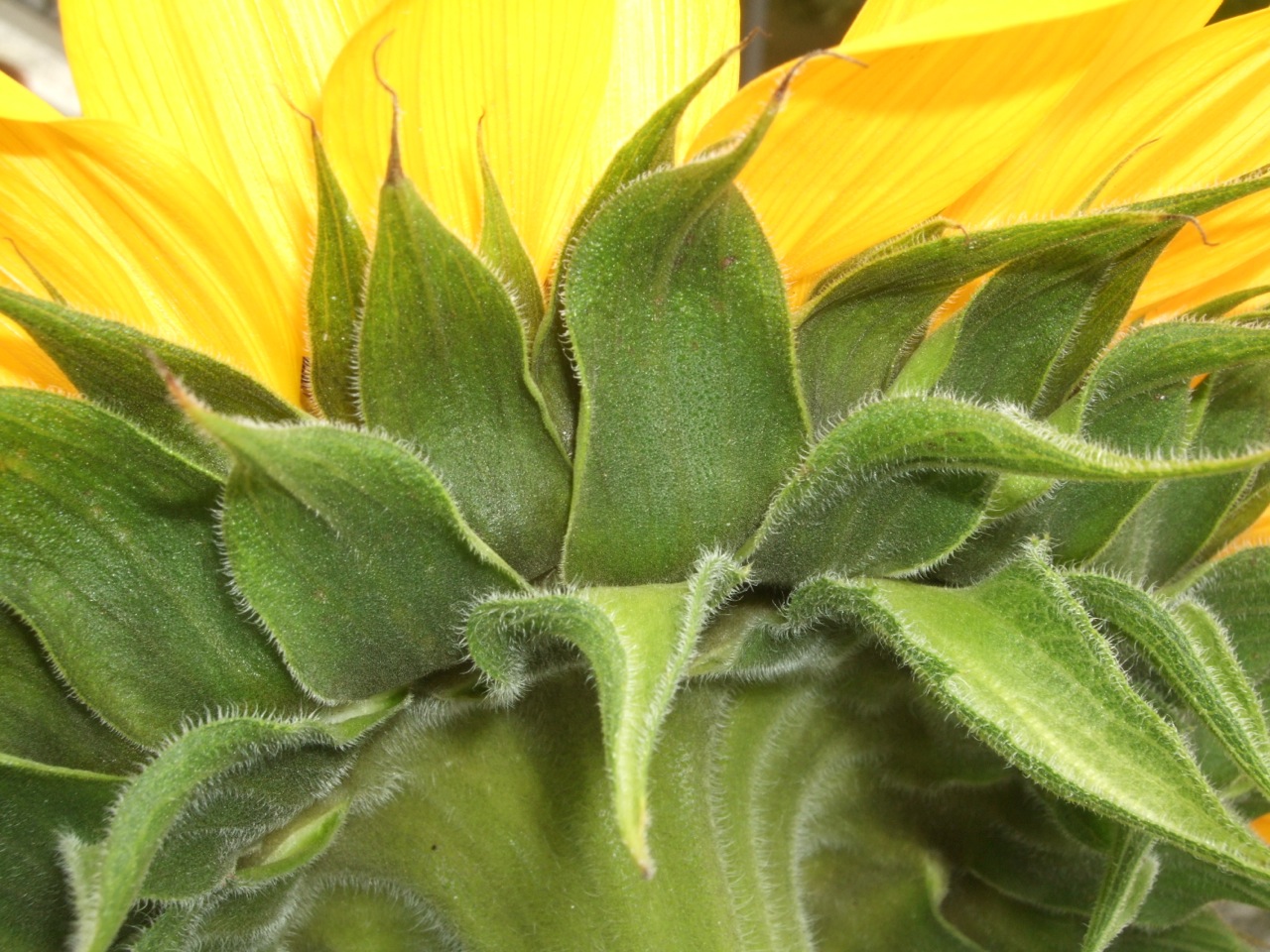 My friend A. arrived at my door the other day with a gigantic and magnificent 'wow' sunflower for me. Sunflowers are my favourite flowers. How thoughtful.
They remind me of the warmth and the energy of the sun – no reason to wonder why they are called SUNflowers, is there? Just take a look at their beautiful yellow colour, round form and you have found your answer. It makes sense that many indigenous tribes used the sunflower as a symbol for their solar deity.
On a grey day, when the world is feeling a little dull to me, the sight of the yellow sunflower saying 'good morning' to me across the room brightens up my day. My face can't help but break into a smile as it reminds me just how important it is to appreciate the little things in life – simple pleasures – like friendship, sharing and connection.
All too often we rush along in our daily lives and skip past those small moments and wow things that truly make us happy. So I remind myself as I look at that sunflower to stop, breathe and be grateful.
I stop. I breathe. I smile. I am grateful.
I look at the centre of the flower and notice all the millions (ok, not really millions but lots) of little florets living there in the sunflower's protective housing. All of them make up that one magnificent flower. And in the future, each one of those florets becomes a seed which will have the opportunity for it's own life and to perhaps become a new being – a new sunflower.
The world is full of opportunities and through being mindful of the simple pleasures in life; we can remind ourselves of that, each and every day.
And so, the sunflower, in the here and now, reminds me to send a thought of gratitude to the sun and to life itself for all the opportunities I receive daily – and blessings to a friend who brings me the gift of connection, sharing and friendship with a WOW sunflower.
Stop. Breathe. Smile. And be grateful.
gratitude, Delicia x