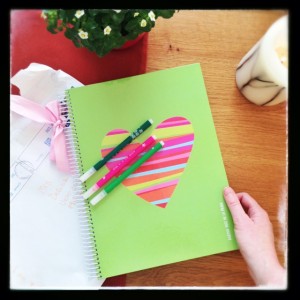 Blessings come in many shapes and sizes. Sometimes they are so easy to spot and sometimes we need to look that little bit deeper to see them.
I have found that by looking at my life with the eyes of gratitude, it has helped me to notice them in my daily life. With mindfulness, it is so much easier to recognize all the blessings I have around me – and there are plenty every day, big and small.
I breathe. I smile. I observe.

Today my blessings are watching a grey day turn into a sunny day, having enough for my needs and being inspired by tea and candlelight to write.
One of my biggest blessings are the soulsisters (and soulbrothers) in my life. These are the special connections that feed my soul daily, monthly or yearly, perhaps regularly or perhaps not. It could be with a shared moment, a word spoken, a special touch or sometimes a connection that is just sensed. These are the souls that walk with me on my path and I share their path with them.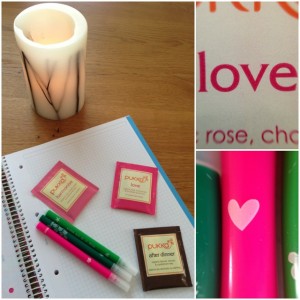 A few days ago I received a surprise in my postbox – a thoughtful gift from my dear friend K. – a beautiful journal to create magic in. It's bright green, a colour that speaks to me of healing, with a huge and colourful heart on the cover. It came with matching green and pink pens which add to the fun! Plus she added her own personal note inside along with some tea bags (harmonise, love and after dinner tea, yummy!).  It tells me all about our heart and soul connection, and that we walk a special path together. I am so blessed.
Writing by candlelight with a warm cup of tea. What more could a girl want?
Breathe. Smile. I am blessed.

Have you given it a try? What are the blessings in your life today?
blessings to you, Delicia x