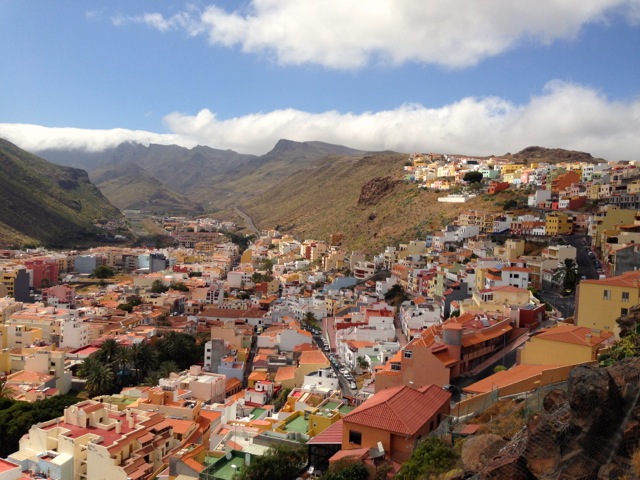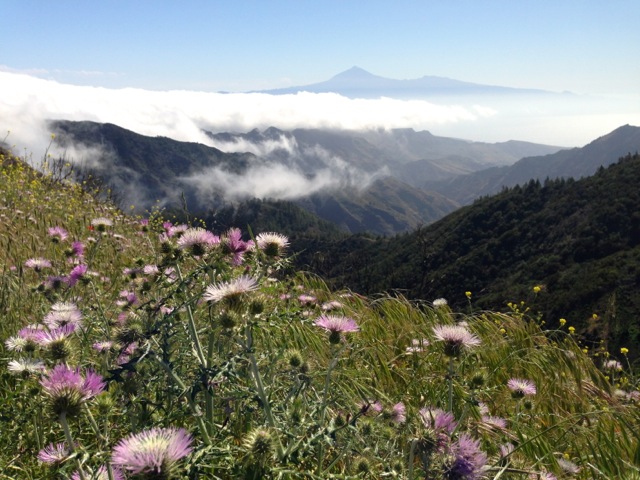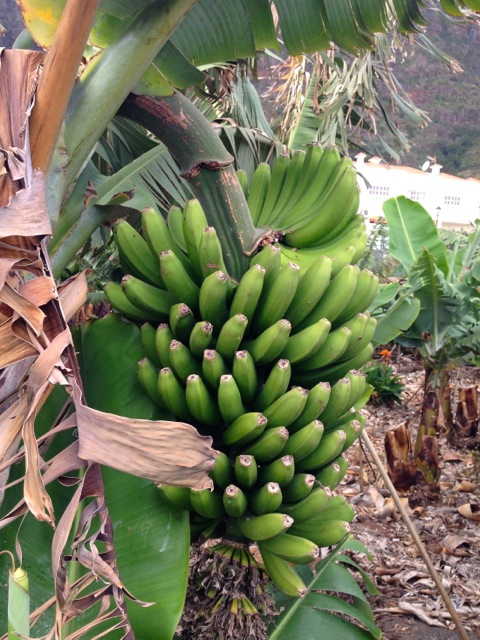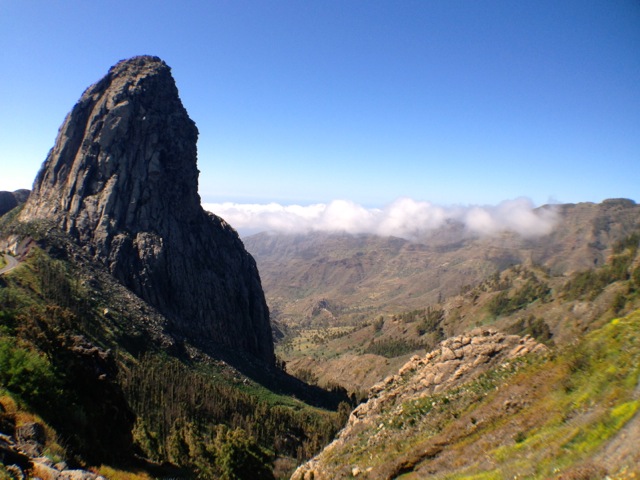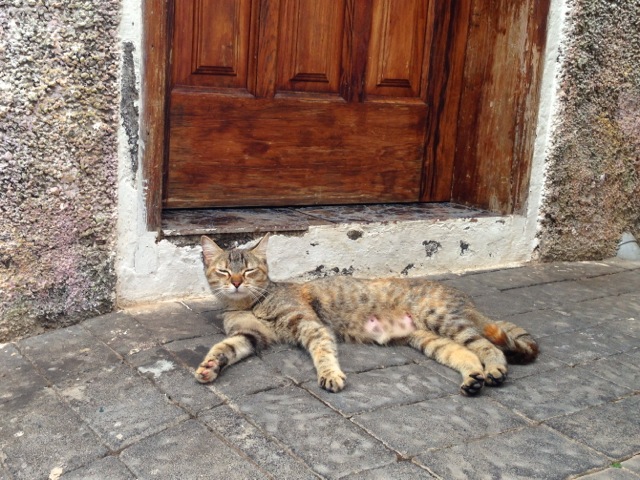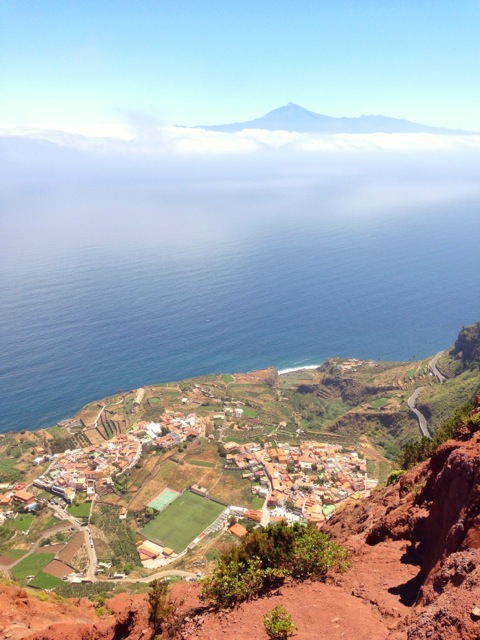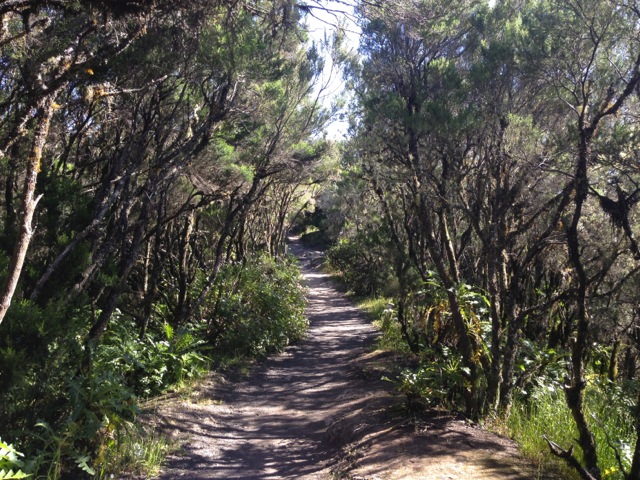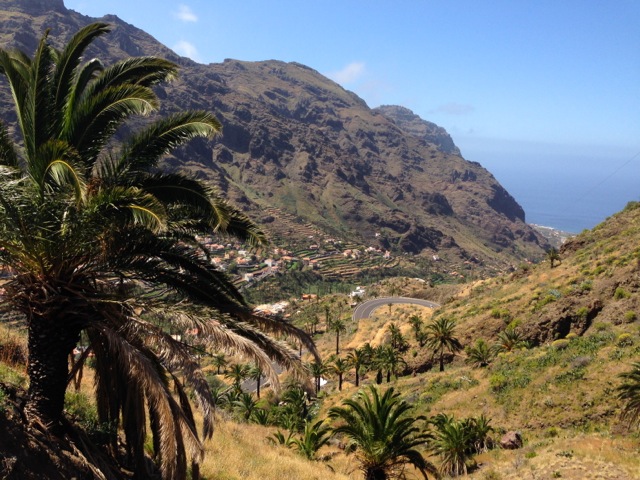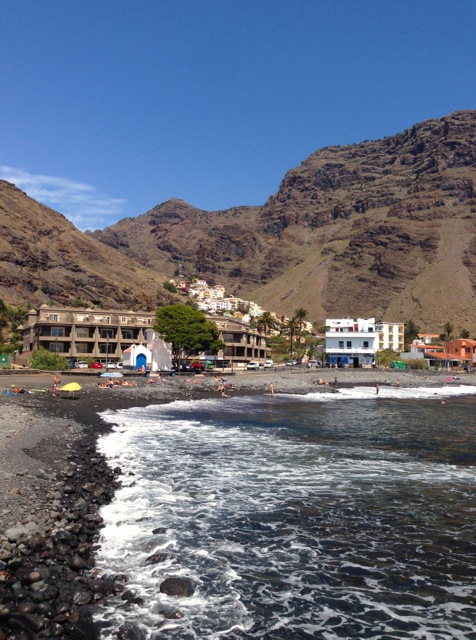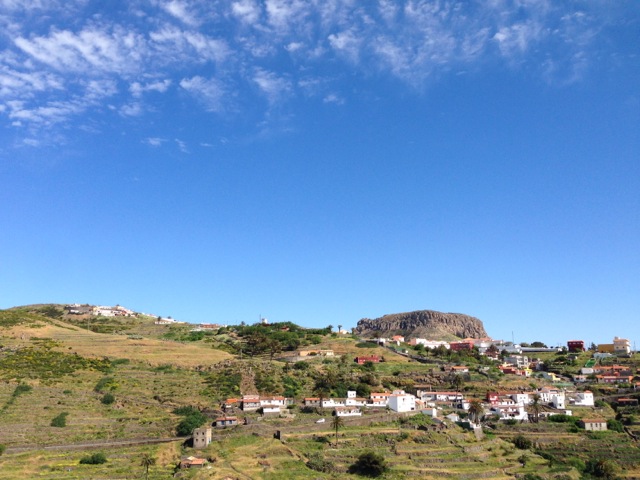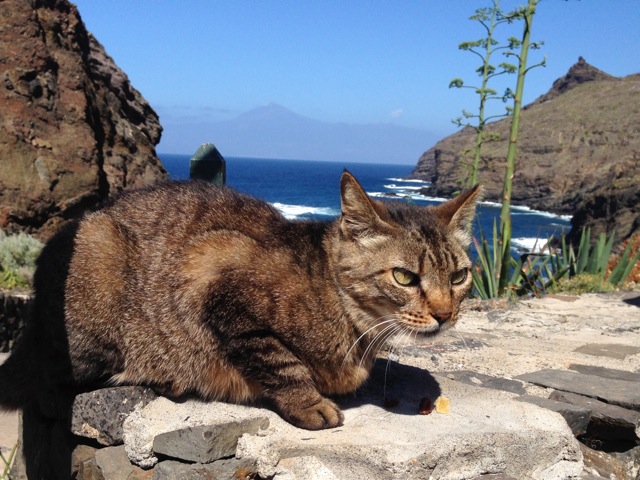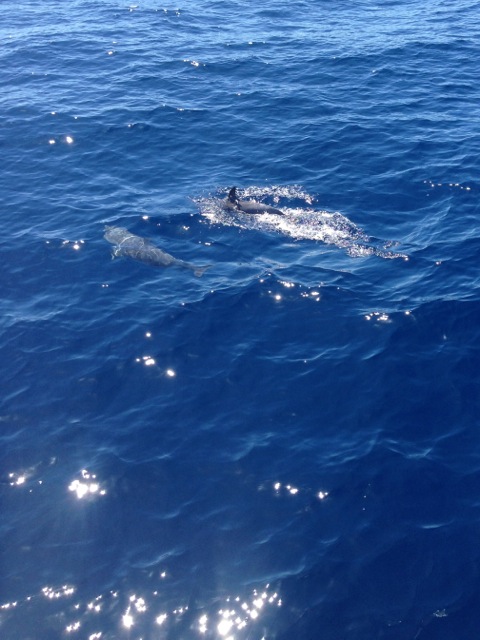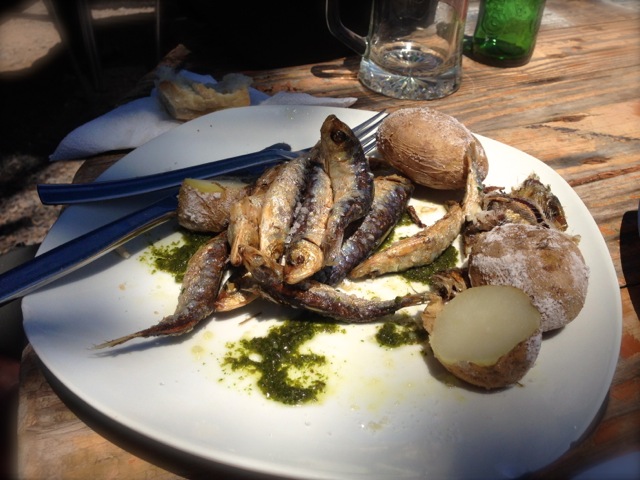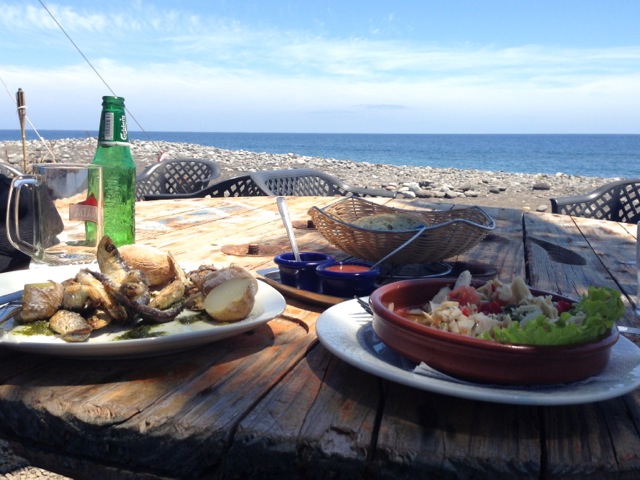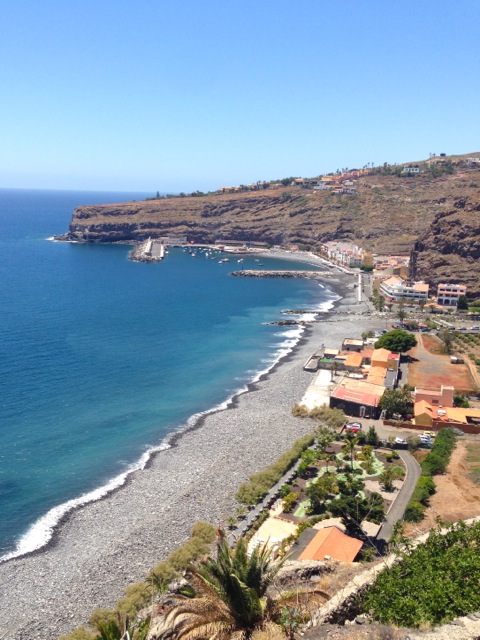 Hola! Bird song melodies. Blue, blue, blue water and sky. Icy waves. Trickling streams. Rolling stones. Crashing and tumbling with the tide. Amazing views. Majestic mountains and rocks. Volcanic origin. 'Millions' of hiking trails. Hiking in the Garajonay National Park. Frolicking dolphins. Lonely turtle. Freedom on a boat. Smell of the sea. Jumping off the boat for a swim. Fresh seafood. Divine vino (wine). Happy speaking Spanish. Cool swims. Tiny villages. Fertile valleys. Palm trees and honey. Spring blossoms of every colour. Buzzing bees. Views to Tenerife, El Hierro and La Palma. Pilgrimage sites. Lots of churches. Refreshing waterfalls. Beach kitties. Village kitties. Street kitties. More kitties all over. Green lush forest. Dry bush. Hot and sweaty. Warm sunshine. Tangy green and red mojo (sauces). Tasty papas arrugadas (wrinkly salty potatoes). Fresh fruit. Terrace farming. Banana plantations. Vineyards. Mango trees. Small ports. Teeny black sand beaches. Hilly drives. Varied weather between the north and south of the island. Cloud hanging on the mountains. Extremely narrow roads. Walk to the Drago Centenario (Dragon Tree). Football fields. Hike up the Red Wall. Sardines, squid and tuna on the menu. A meal at the port. Drinks on the plaza. Sweet treats. Lizards sunbathing. Floating butterflies. Birds galore. Bright red cactus blooms. Friendly people. Gracias La Gomera. Sitting quietly on a small wooden bridge watching the water flow by.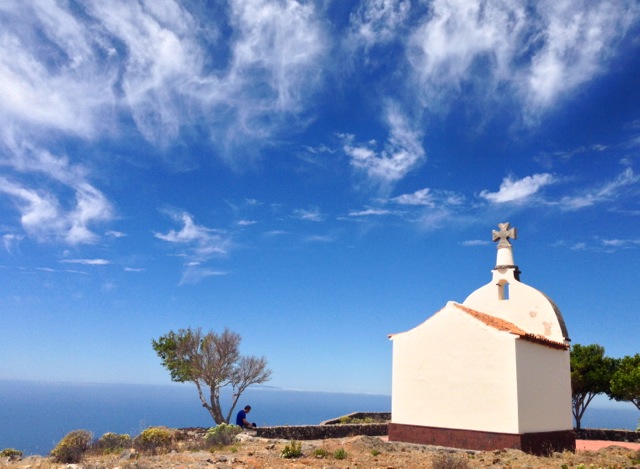 We travelled to La Gomera (one of seven islands in the Canaries) in April 2014. If you visit, don't miss out on the opportunity to hike! There are so many well-marked hiking trails throughout. Next time I would love to take another boat trip in the hopes of spotting a whale.
Travel impressions is a trip down memory lane recalling sights, sounds, tastes, smells, textures and feelings. If I close my eyes, travel impressions can transport me back there.
Take a walk with me and share the moments.
If you close your eyes, can you sense La Gomera?
simply sharing, Delicia x