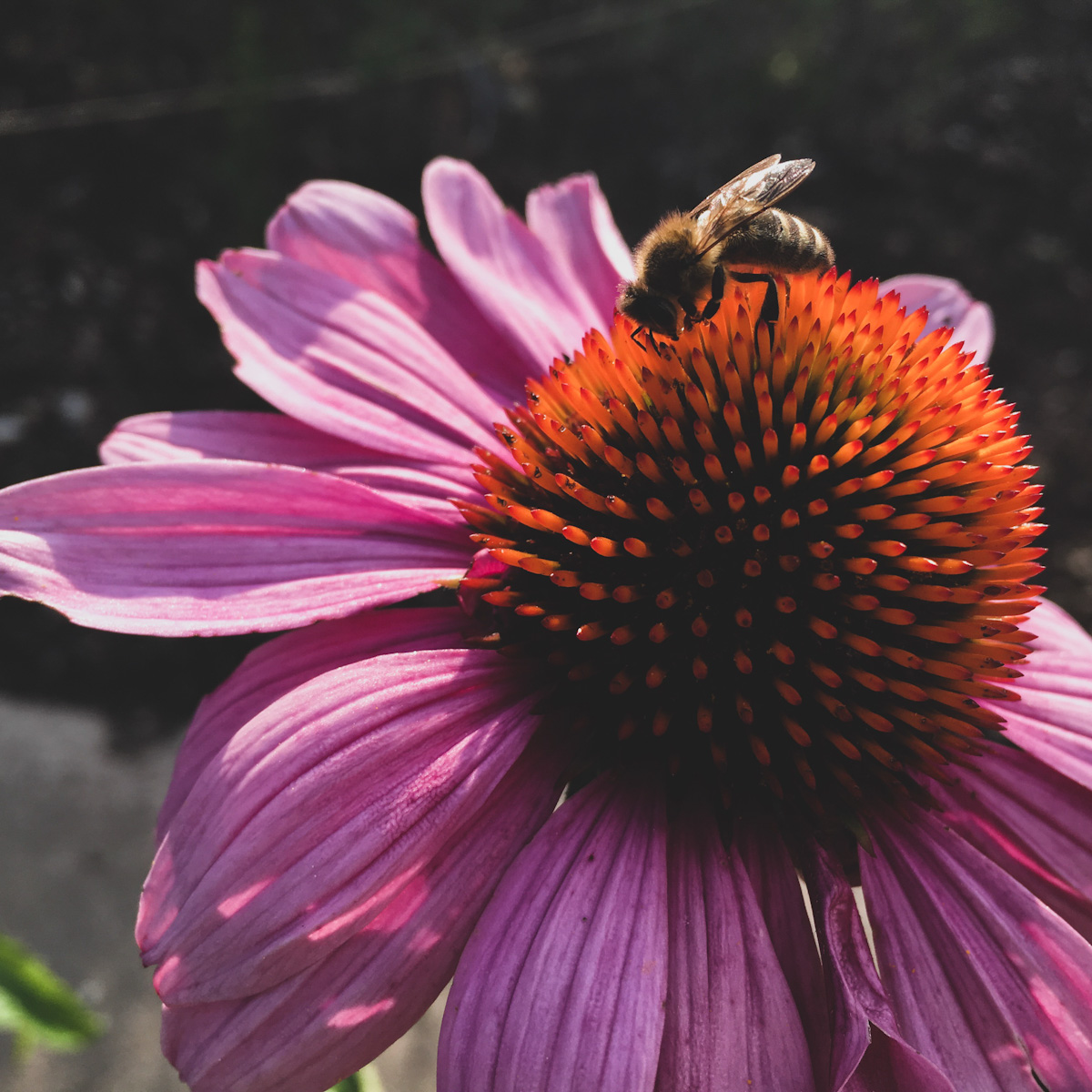 Mama Earth is our home, our shelter and our lifeline. We need to protect and support her unconditionally so that she will continue to sustain us and our glorious, messy lives.
I believe in treading lightly on Mother Earth and leaving nothing but footprints or at least having as little impact as is humanly possible. After my last newsletter question about how you make a small change in your world, I was asked about what I do. This sparked a good conversation and it got me thinking more deeply about this issue that is so close to my heart. Thank you.
It is impossible for each of us to do it all, but we can all do our bit. My share does not equal yours since we are unique. Yet together our bits have more impact. I saw a great image depicting this the other day – some of us focus on the animals, others the environment, others on human rights, some on food, resources or industry. And so forth. Whatever we do matters. We don't have to each do it all.
I grew up learning to 'Zappit in the Zibi bin', remember that rubbish-eating ostrich! And not to litter, at all, anywhere, anytime. Nowadays taking care of Mother Earth is a much bigger and broader task as we've lived through the likes of a single-use plastic explosion, the large scale destruction of nature and our continued exploitation of all her resources, even to our own detriment. The extremely sad events playing out in the Amazon at the moment echo this. Read more here, here and here. Not to mention our climate crises, this is no longer climate change. And let's not forget the bees. We need them!
Research information. Educate yourself. And work with Mama Earth.
I try to do my tiny part, by making one change at a time. This year that looks like this.
I made a switch to bamboo toothbrushes to reduce my plastic waste. It took some getting used to, as it felt strange in my mouth at first, but I've grown to love their natural feel.
I refill my water bottle as often as I can, rather than buying water in PET bottles. Not always possible, yet I keep at it. I rarely drink soft drinks, so that helps. I make a point of carrying my own bottle with me on trips. Hydration is essential! I found this S'well bottle (thanks for the gift soulsister C.) really works well to keep it cool/hot.
A great Christmas gift last year was my set of stainless steel straws (thanks soulsister A.), which now live in my camera bag and daypack. Allows me to say 'no straw, thanks'. And I remind myself that a lovely sea creature thanks me each time. There are so many choices now for reusable straws made of stainless steel, bamboo or even glass.
I've changed to natural shampoo bars (thanks for the heads up soulsister N.)… what a process in the beginning, as my hair became gummy from all the silicone from years of using shampoos. However, after a month, wow! I wouldn't go back now. Less plastic, more natural, plus bars travel easier. Win-win! I am also testing a facial cleanser bar and a normal soap bar instead of shower gel. I am thinking one bar for all my needs is the perfect solution to travel lightly.
I feel that reusable material bags are the way to go when buying fresh fruit and vegetables rather than those horrid little plastic bags. They just break and simply aren't good for more than one use. I also try to buy fruit and veg as local, natural and unpackaged as possible.
Recycle. Reuse. Refill. Replenish. Repurpose.
I know I can do more. With more awareness and research, I can get educated on what is really happening in my world. Then I can do the work and make a difference. Are you in?
Research. Educate. Work.
We live on an amazing planet. Tread lightly on her, dear Soul, she's the only one we have. Newsflash! There really is no planet B!
And I do believe she will outlive all of us yet.
Mama Earth thanks us hugely for our kindness.
Share your eco-tips please, so that we can learn and grow together.
And if you haven't subscribed yet, please consider signing up for my newsletter. Thank you!
with love and light, Delicia xxx
(Please note these tips are not meant to treat or diagnose, they are purely suggestions shared from my own experiences in order to support you in your own healing. If you need medical attention, please don't hesitate to seek professional help.)