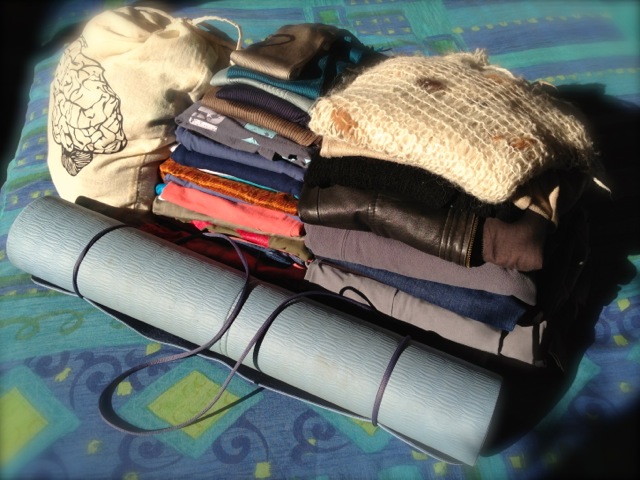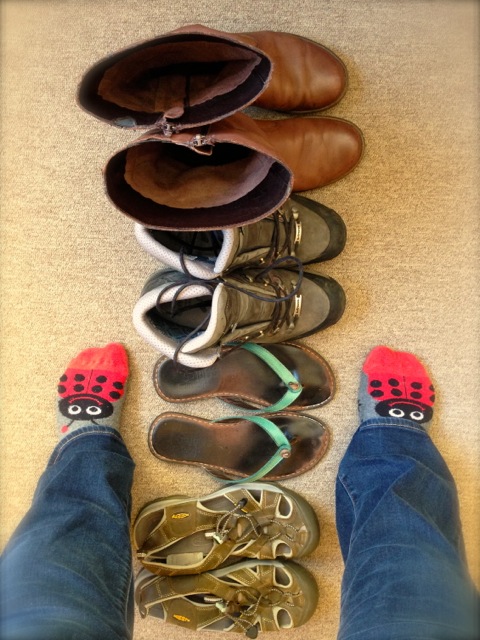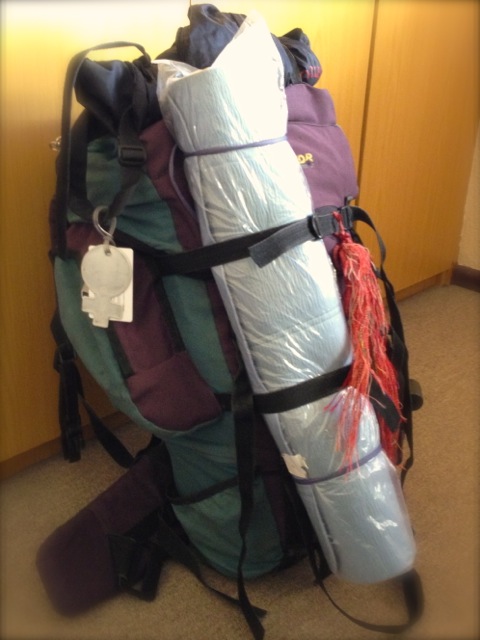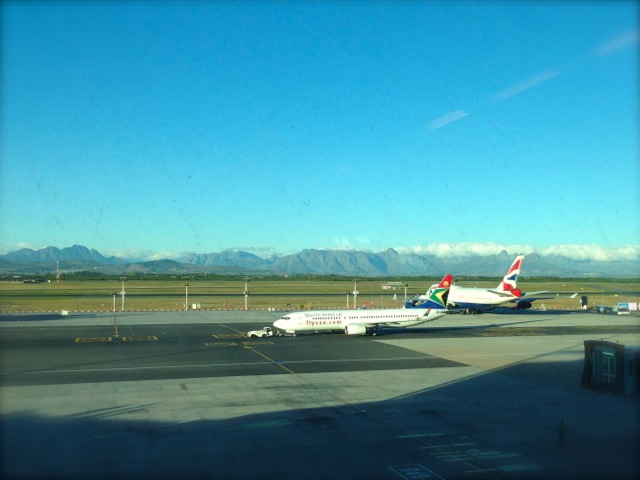 I am sure you remember my desire for simplicity and how this touches every part of me. I try to practice it daily in my life and I chose to make it one of my words for 2013.
Feel it. Live it. Be simplicity.
As I was sorting and packing for my trip to New Zealand, I recalled Courtney's Project 333. It is all about choosing 33 items of clothing and using only those chosen items for the next 3 months. I decided that now was as good a time as any to challenge myself to Project 333. I can see how I will cope with less choice and, plus a big bonus, it would help me to travel lightly too. As I travel often and am a little overboard about travelling, I truly appreciate the joy that travelling lightly brings. In short, less stuff to carry, less stuff to worry about and more time to enjoy the journey! Which is truly what it is all about, isn't it?
The toughest bit for me was selecting the right mix of items to take along. I needed travel clothes, hiking gear, something for yoga and a little touch of dazzle for an evening out. It is winter in New Zealand as it is in Cape Town. My research told me that the temperatures were a little lower and vary a lot between the North and South Island. Online weather reports confirmed that there was snow on the South Island too.
My main considerations when choosing which items to take along were the ability to mix and match items; and also to layer them for warmth when I need to.
Bearing all this in mind, here's what went into my backpack in Cape Town:
2 x jeans
6 x long sleeve tops
5 x T-shirts
2 x sun tops (great for layering and maybe the sun will come out 😉 )
2 x shirts
2 x fleeces
1 x rain suit (also works as a wind-breaker)
2 x pashminas (for layering and warmth)
1 x light wool poncho
1 x evening top
1 x evening jersey
1 x light jersey
1 x leather jacket
1 x undies & socks & bodysuit (for warmth again)
1 x hat, gloves and Buff neck scarf
1 x hiking trousers
2 x quick dry hiking tops
1 x swimsuit & kikoy & sun hat
1 x yoga pants
1 x yoga top
1 x hiking boots
1 x hiking sandals
1 x boots
1 x flip-flops
Oh my! How was I going to cope with only four pairs of shoes? I must admit I definitely love my shoes. 🙂
Once I had it all laid out, I noticed that I had lots of blues and earthy tones – well those are my colours, but I wanted some more colour in bag! So I added my coral yoga top and two tunic style shirts, one hot turquoise and the other tones of oranges and mustards. I imagine that I can probably do with less T-shirts too, but sometimes a girl has to have some choices, something that one absolutely loves to wear and a touch of luxury too.
I feel that I have it all covered and a little over a week in, I haven't missed anything yet. If it's really cold, I can put on countless layers with a pashmina over the top. The hiking, swimming and yoga gear aren't necessarily counted in Project 333 as Courtney encourages flexibility in what works for you. So I added 6 items to my 33 making it a grand total of 39! I didn't count the hiking boots or sandals as hiking gear as I wear them for day-to-day stuff too. So they are included in my 33.
With it all in my backpack, it still feels light and makes travel easy. Life feels simple. It is a very freeing way to travel and I am happy. It also helps me in my practice of detachment from physical stuff. Something that is equally important to me on the path that I am walking.
Now it will be interesting to see how it goes over the next three months. Will I use it all? Will I need anything I left behind? Did I bring too much? Only time will tell. And in the meantime, I am off to explore a bit more of green Coromandel.
Feel. Live. Simplicity.
Do you have any packing tips for travelling lightly? Would you consider doing Project 333? Please share your thoughts and ideas with us. I am sure we can all learn a trick or two. I know I can!
Update: Find out if 33 items are really enough?
simply sharing, Delicia x