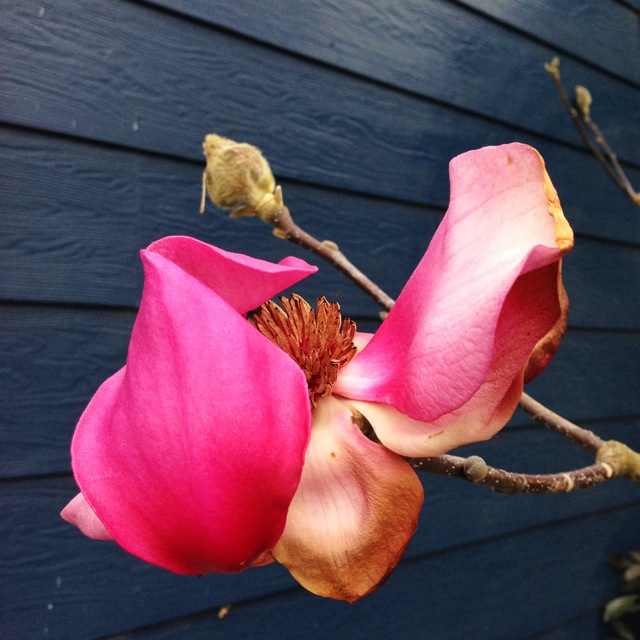 This week my senses were inspired by these simple pleasures that I would like to share with you:
sight : in a hole in the ground there lived a Hobbit… the sights at Hobbiton brought the world of The Hobbit and Lord of the Rings to life for me and I will share more of this in my next post. 😉
sound : being here now with the rain pattering on the roof and yet transported away listening to the soulful melodies of Ranjit's Patchwork album. My deepest gratitude to my soulsister A for introducing me to his magical voice. He is starting a new group called Ranjit and the Ambassadors and could use all the help he can get. If you would like to support his music, please have a look at his PLEDGEmusic campaign.
taste :  spoonfuls of fresh green and gold kiwi fruit and tamarillos with ice cream, an exploding taste sensation on a spoon, all grown here in New Zealand.
smell : selecting a myriad of smells from the incense pick and mix at a little Buddhist shop in the old gold mining town of Thames.
touch : getting my hands dirty and feeling mother earth between my fingers whilst digging up a tiny herb garden as gratitude to my friend.
energy : enjoying the energy, the stones, the nature and feeling the rainbow of protection over this space – I add new photographs here daily.
last words : I am enjoying my now in Coromandel, New Zealand and am very open to the flow and what it brings my way. I am journeying on so many levels, and I wanted to leave you with a quote from Eckhart Tolle that I enjoy.  "Your outer journey may contain a million steps; your inner journey only has one: the step you are taking right now."  So make your now worth it!
Please share anything that has inspired you over the last week in the comments section.
simply sharing, Delicia x