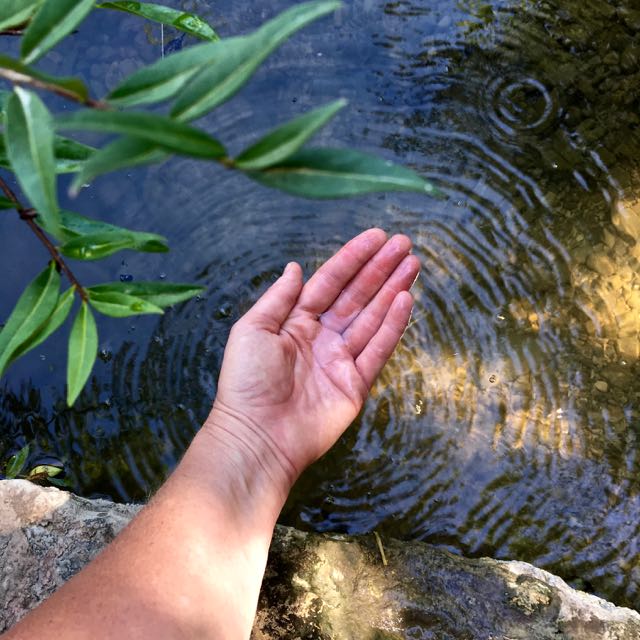 We all know that the planet consists of mostly water, as does our bodies. Added to that, water is the one thing that is essential to sustaining life. Not only does water sustain, nourish and cleanse us, it also provides us with a variety of healing opportunities. As I am sure you know by now, I am a firm believer in the healing power of water.
Water. Breathe in flow. Breathe out and let go.
Today I would like to take you on a little meditative journey with water. Allow water to support you and enable you to find a moment of relaxation, flow and letting go in your busy schedule today.
If you are new to this type of experience, here are five simple tips.
Choose a quiet spot and find a comfortable position. Maybe even get outdoors into nature and near some water if you can, although this is not necessary. I will bring the water to you. Prepare yourself and have some water handy to hydrate afterwards.
Now come with me to a gentle stream in the fields nearby and allow the trickling sound of the water to help you to be in this moment of water flow and let go.
Water. Flow. Let go.
It's time to take a big mouthful of your water. Your body says thank you. And don't forget to thank yourself for this precious relaxation you have given yourself today. Come back anytime to experience it again.
I hope water brought you a gift, a feeling or secret message.
Did you find peace and stillness with water? Were you able to flow and let go? How do you feel now? Please share your feelings here. I love hearing from you.
with deep gratitude, Delicia xxx