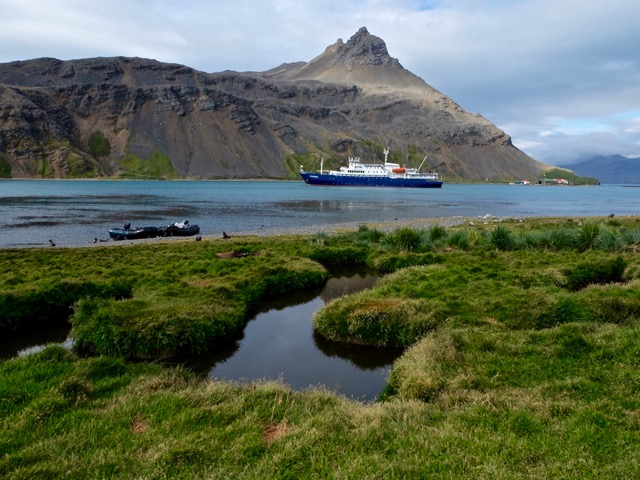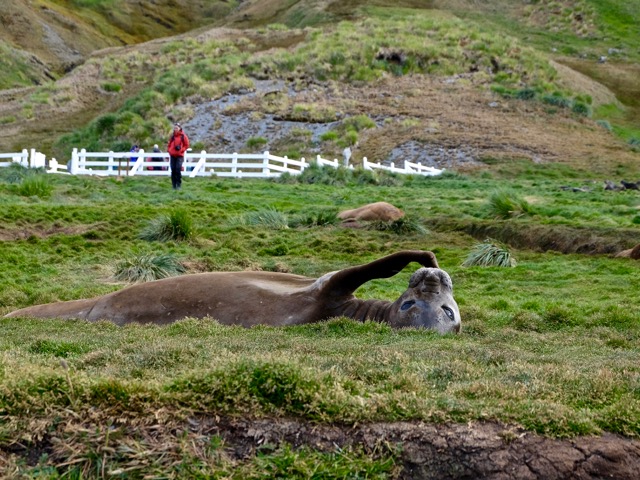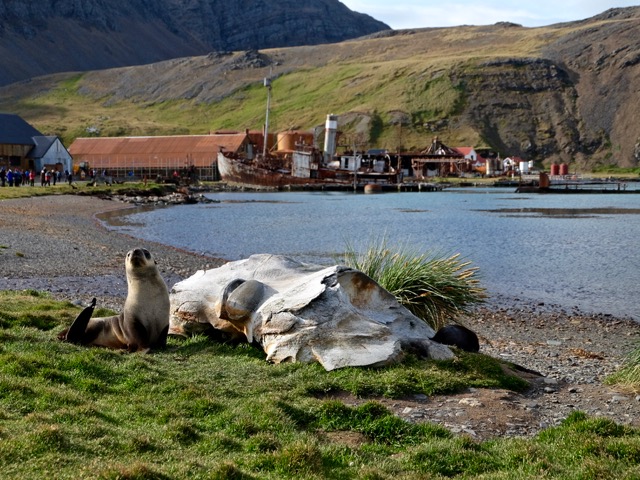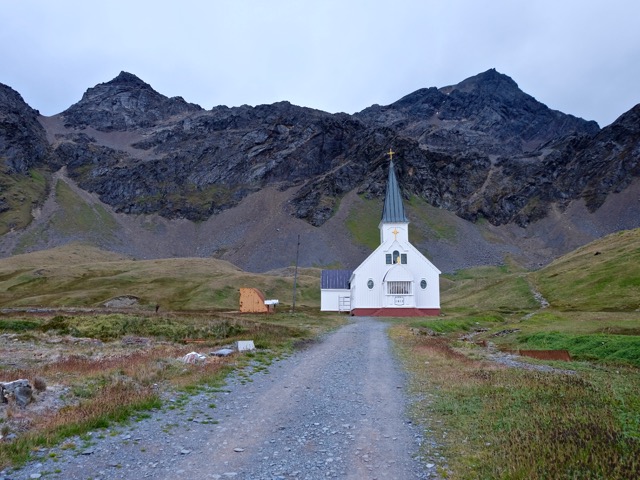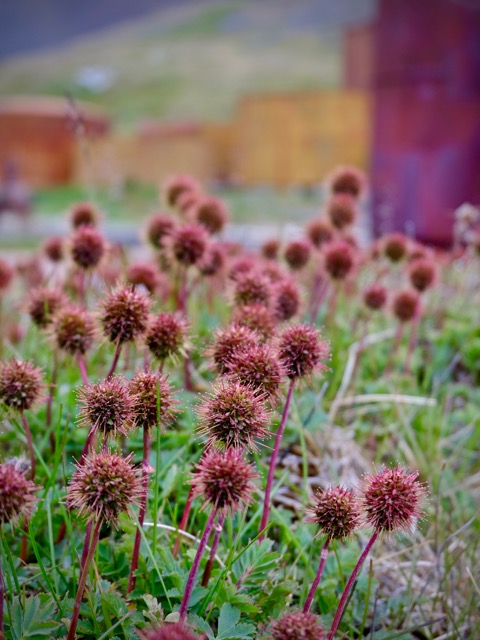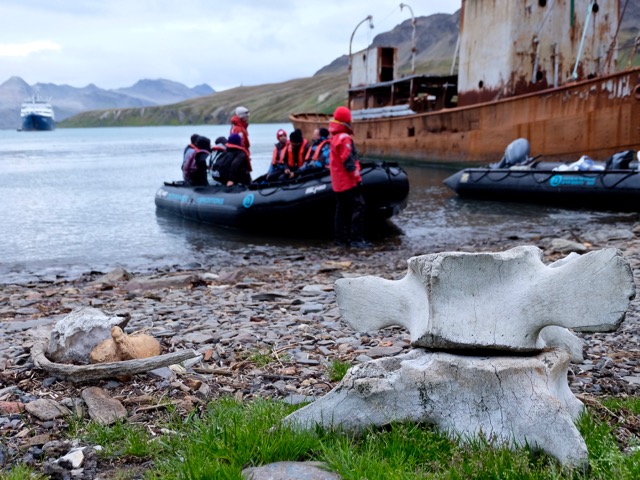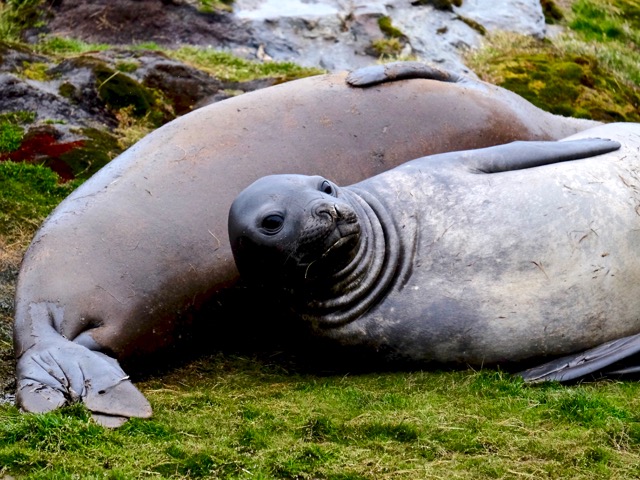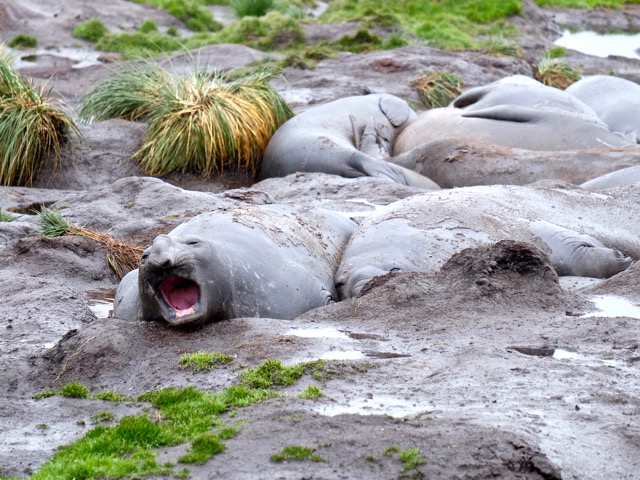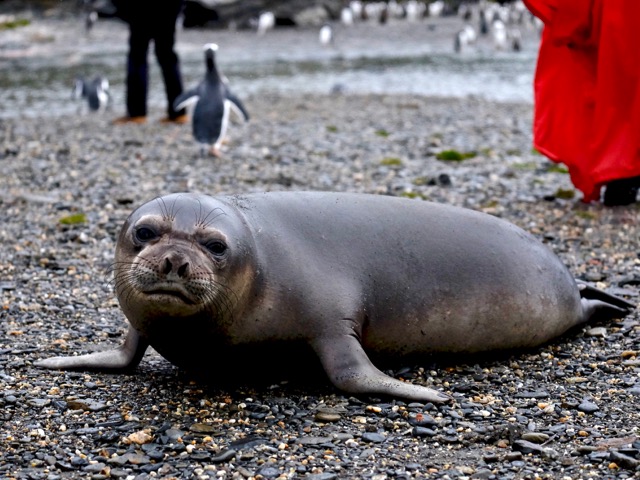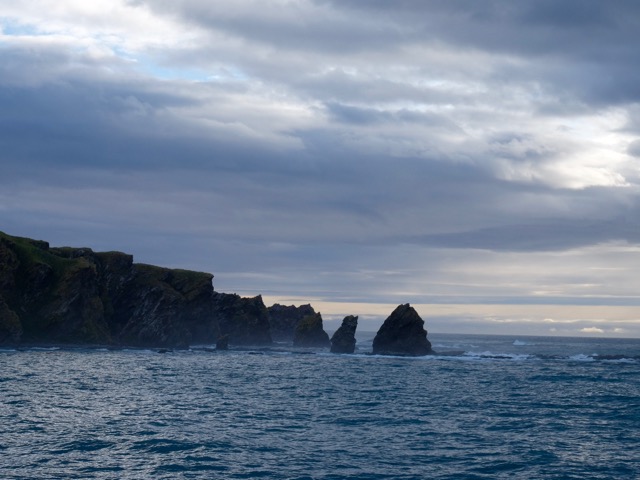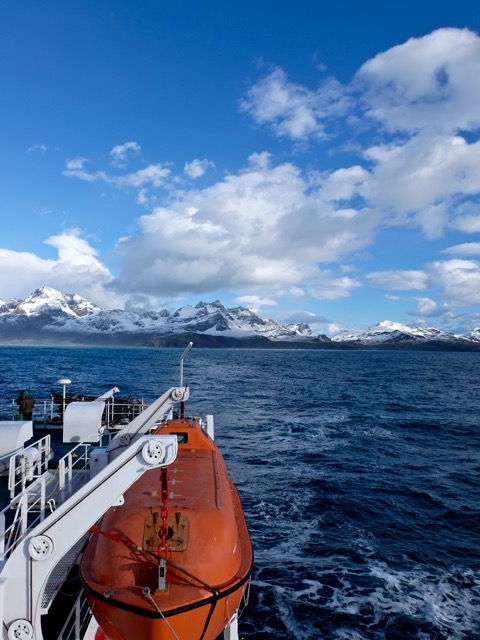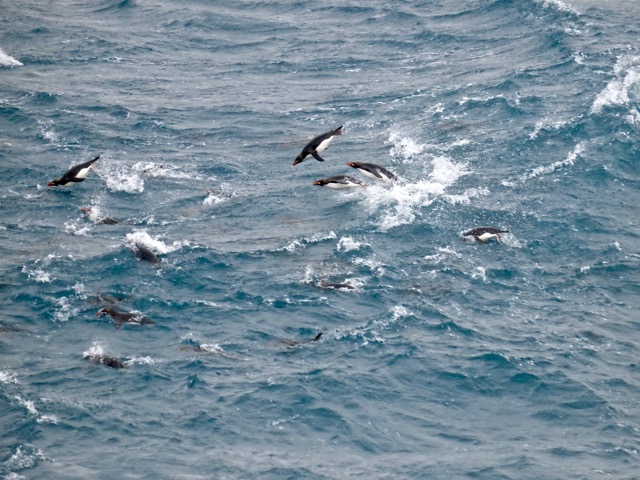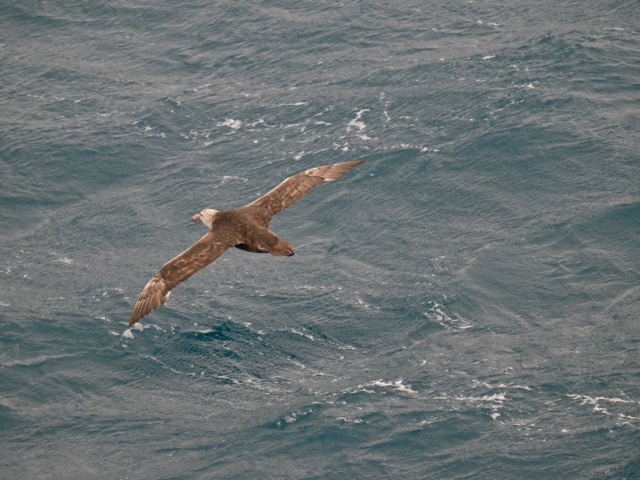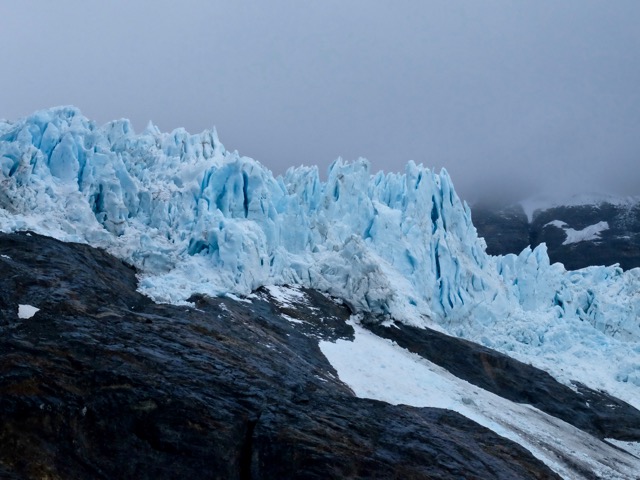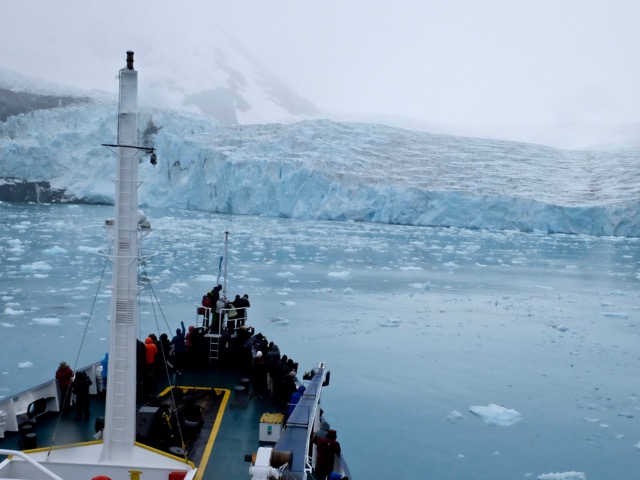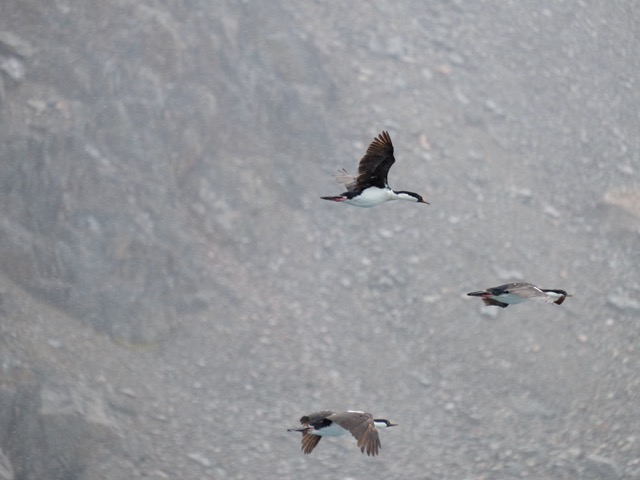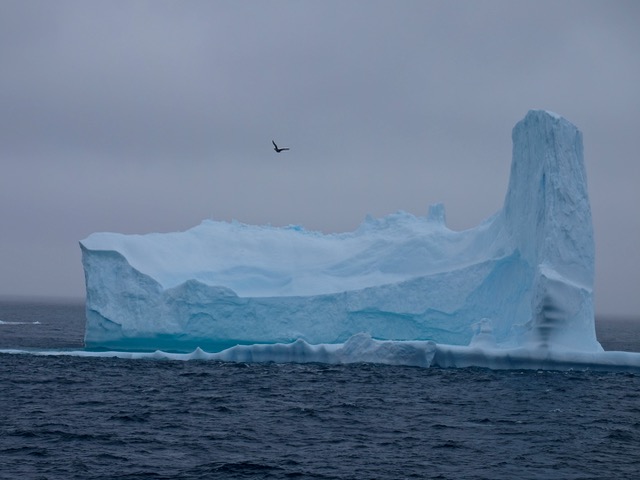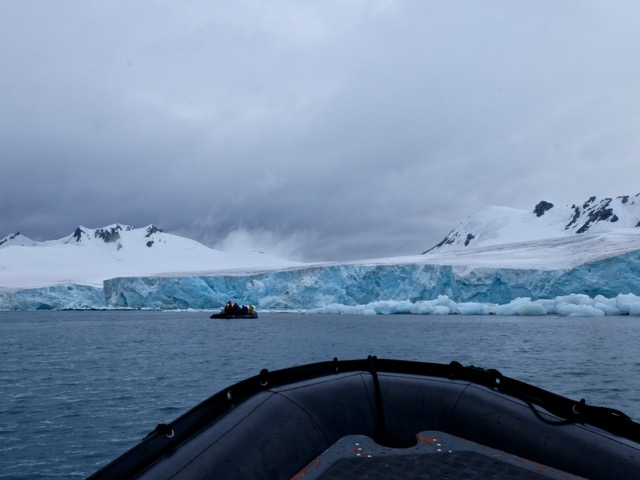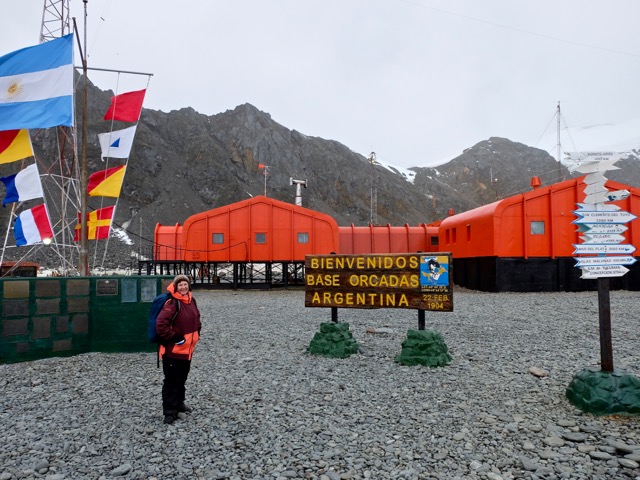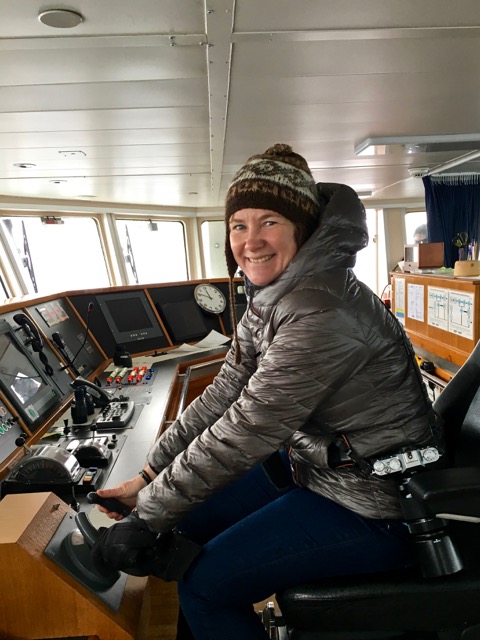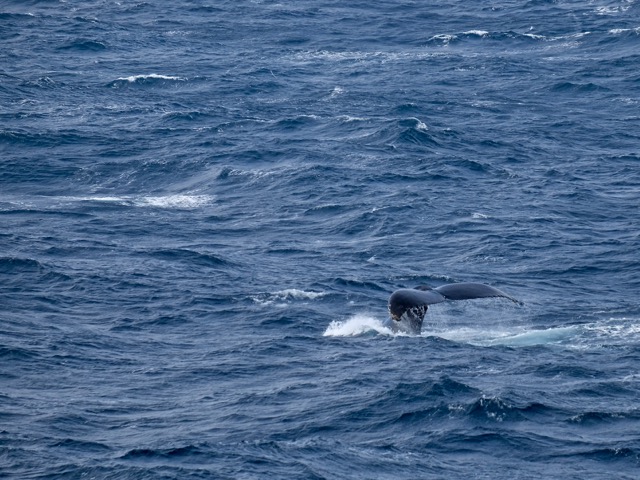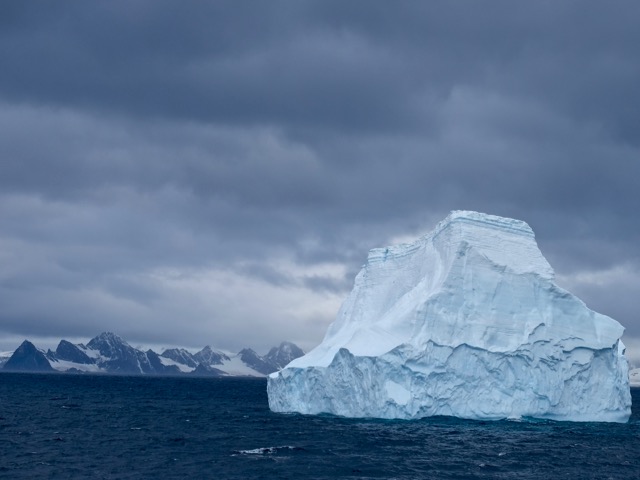 After our morning hike following in the footsteps of Shackleton, we visited Grytviken, an old whaling station and the only settlement on South Georgia (see more photos in part 1/2). Shackleton, and his right-hand man Frank Wild, are both buried in the little white fenced cemetery here. In true style, we toasted to their memories with a tot of whisky before setting off to explore Grytviken. Wandering around the old whaling station, a little museum, the post office (where I dropped a postcard to my mom, aunt and myself in the red letter box quickly) and the church gave me that eerie feeling of times and lives past. I only left after dangling on the rope and ringing the church bell.
South Georgia has incredibly strict environmental policies, so before we could land, we had to have a vacuuming party onboard, where all our external gear was vacuumed, thus preventing the invasion of foreign species; plus the local authorities came on board to perform checks and give us a talk about the various eradication projects they are currently working on. It is all about protecting the indigenous species.
The next morning I woke to snow on the deck. During the voyage, we had all sorts of weather along the way. Our next excursion in a zodiac around Godthul bay was rather wet and grey. This holds its own allure as well. Although wet and cold, we managed to spot some birds including the South Georgia Pipit, a sparrow sized bird and the only songbird in Antarctica.
Flexibility, and more importantly safety, is key when excursions are weather dependent. A number of our planned activities along the way were cancelled and replaced with alternatives by the Expedition Leader, David. Sometimes those alternatives delivered huge surprises like our next stop at Moltke Harbour, where I had the enormous pleasure of having a young elephant seal shift right up onto my lap. This was one of the highlights of my entire trip and deserves a post of its own in the future. All I can say is that I am still speechless when I remember him looking directly into my eyes. Soulful! This is one of THE moments of my life.
On our last day in South Georgia, the seas were too rough for any zodiac landings, so we ventured up the Drygalski Fjord with the Plancius to wonder at the Risting glacier and took a zodiac cruise at Larson Harbour to see another glacier and a couple of Weddell seals.
Our next three sea days were interspersed with talks, icebergs, birds and whale sightings and a stop at Las Orcadas, an Argentinian base in the South Orkney Islands. We were invited for a tour and tea with the guys (and a girl) at the base. Such a remote location to spend time and over-winter in.
South Georgia, you were beyond my wildest dreams and the wildlife. Wow! I couldn't have imagined it. I am so grateful I was on a longer trip to Antarctica which included this beautiful stop. Like the Expedition Team had said, the wildlife in South Georgia is amazing (and even better than Antarctica). I have to agree wholeheartedly. The Falklands was great, Antarctica was awesome, but South Georgia, you won my heart. Over all, my big dream come true.
Antarctica, my seventh continent, here I come!
Photo walk is an opportunity to take a walk with me through my 'photo' eyes. Share more of my daily photo moments and follow along on Instagram here.
simply sharing, Delicia