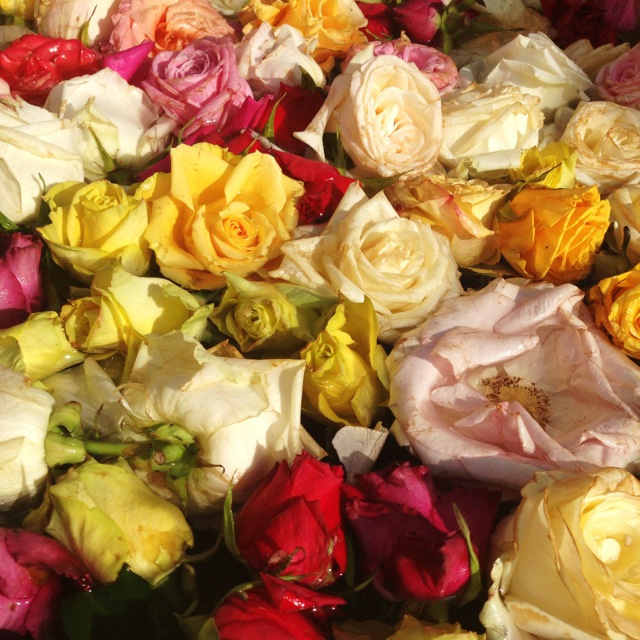 Earlier this week I unexpectedly stumbled across a fountain right in the middle of Zurich full of roses.
Red, yellow, pink, white, orange, coral and all the hues in between jam packed and floating in the fountain.
All my senses were awakened in that one moment.
The colourful sight of the roses with the droplets of water shining on them, the sweet smell as I dropped my head closer to take a deep breath, the soft touch of the petals when I ran my hand over them, the sound of the running fountain water and the taste of it on my tongue. I stood spellbound enjoying the energy of the moment. It was so simple and so beautiful!
Someone had taken the time to create a piece of living art and I was deeply touched. I simply have to share it forward with this gentle reminder.
last words : Stop. breathe. And smell the roses.
simply sharing, Delicia