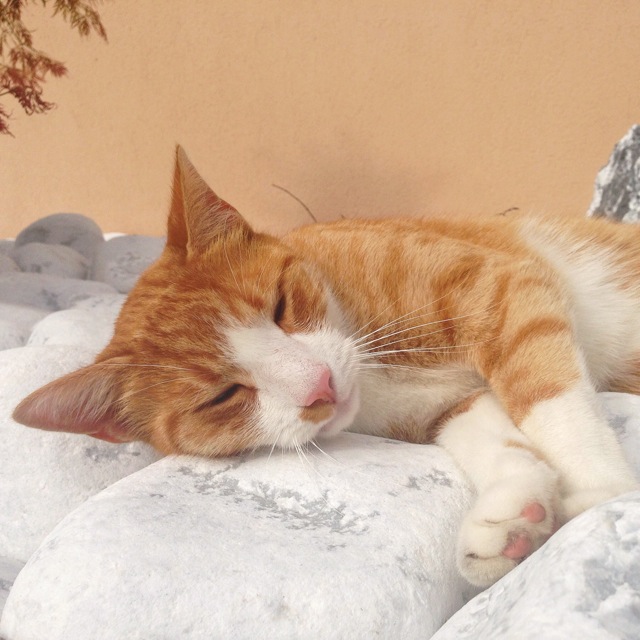 Recently my senses have been simply inspired by:
sight : all the beautiful photographs that everyone is taking and sharing daily on Instagram for the August Break 2014 conceived by the soulful Susannah Conway. The daily emails are a touching add-on this year. I also joined the ABC Project by The Honu Life. It is gently pushing me to get more adventure, balance and creativity; and to share a daily photograph about it. Carrie's prompts and daily posts are intriguing and provide some great ideas. It is such fun playing along and it is not too late to join in. I will share my photos in a post soon, but if you want a quick peep, have a look at my Instagram feed.
sound : singing along with Dolly Parton at the Moon and Stars open air concert in Locarno took me back to my childhood in a flash. Jolene, Jolene, Jolene, Jolene I'm begging of you…
taste :  broken slabs of dark walnut fresh chocolate from Läderach, I think I am in love. And there are so many flavours I still need to try!
smell : with all the bucketfuls of rain over the last few weeks, that fresh earthy smell has been hanging in the air. A gentle reminder to stay grounded in the moment.
touch : stroking the neighbourhood cats around here reminds me of just how much I miss Max. I hope she is not too jealous of all the other kitty love I receive. 🙂 I am convinced she understands the concept of unconditional love really well.
energy : have you signed up for the global meditation for peace led by Deepak Chopra this evening at 6pm. Join us?
last words : my soulsister C. shared this lovely quote with me at just the right moment last week. The universe knows.
Life whispers in your soul and speaks to your heart.  Sometimes, when you don't have time to listen … life throws a brick at your head.  It's your choice: listen to the whispers of your soul or wait for the brick.

What is inspiring you at the moment? Share it here.
with love, Delicia x