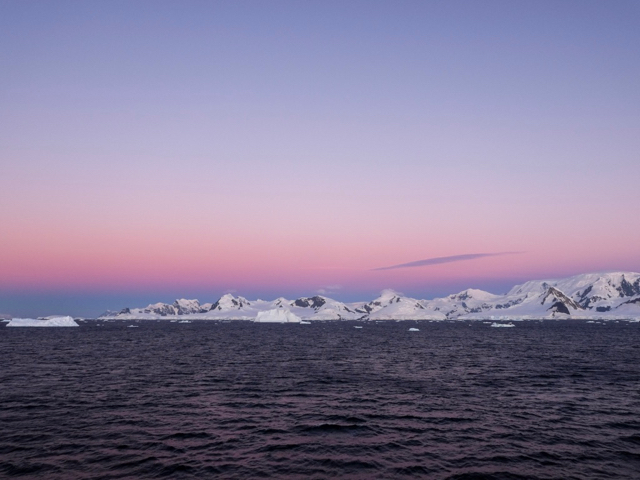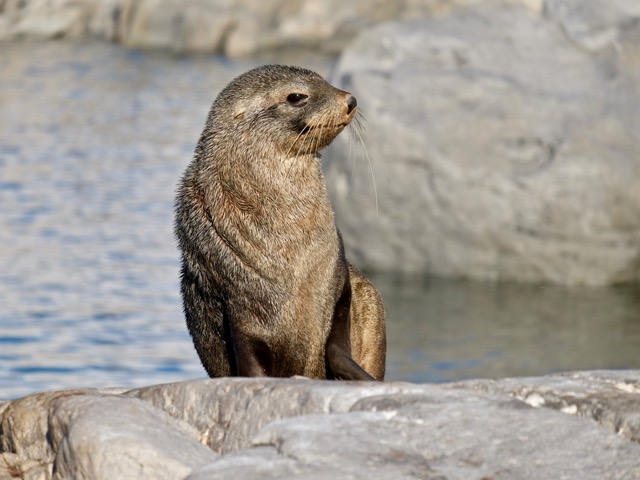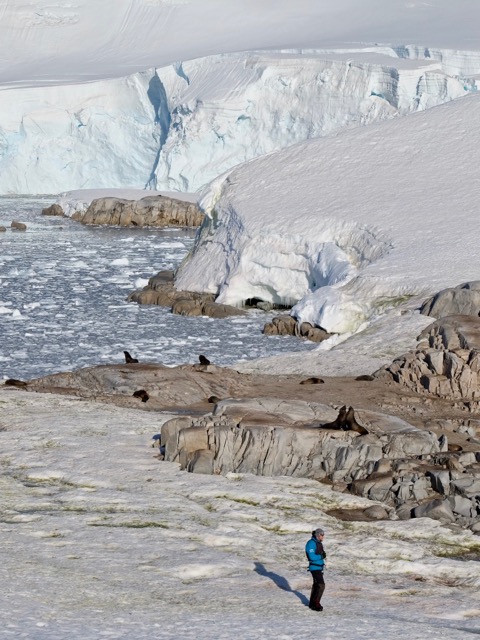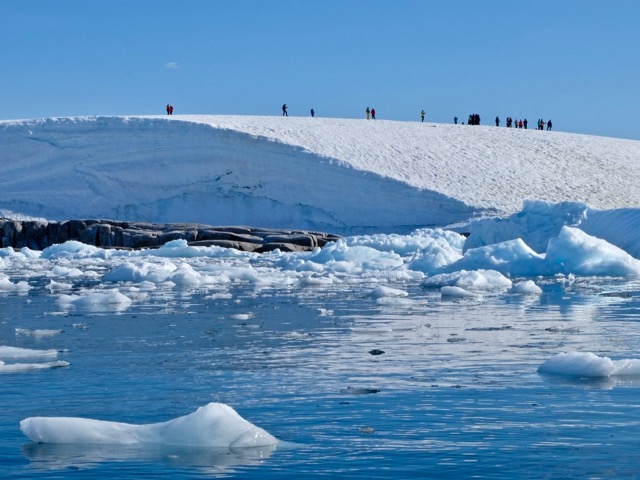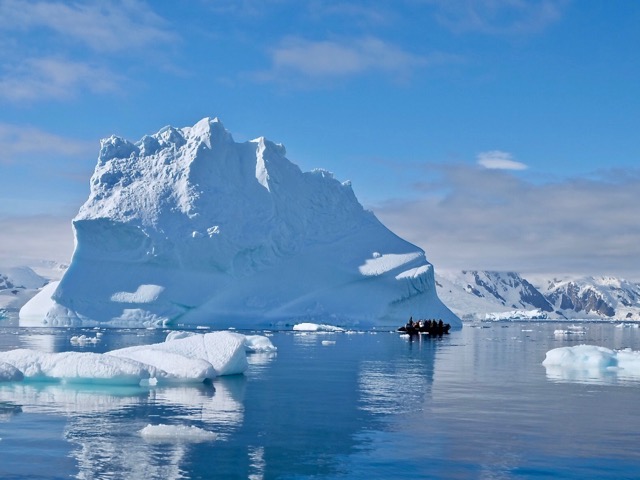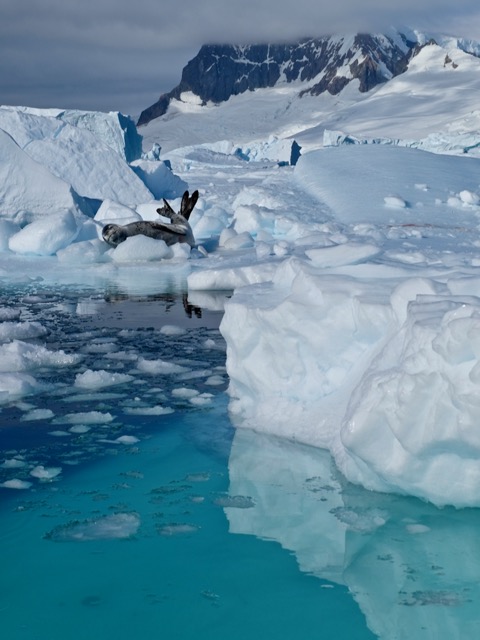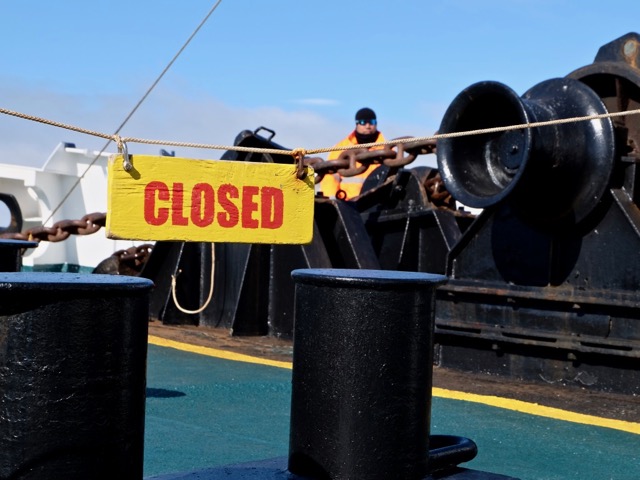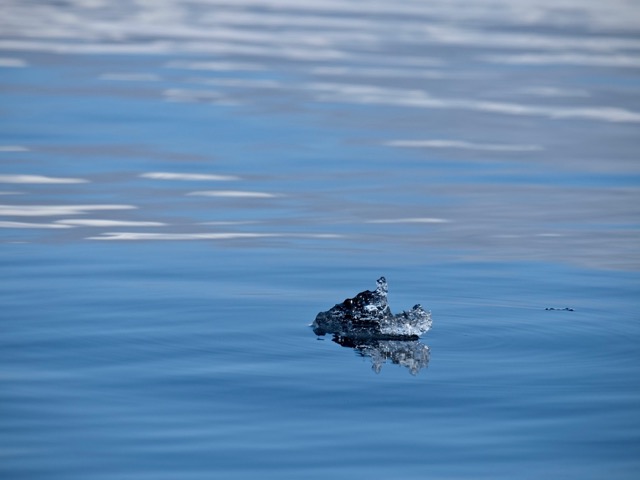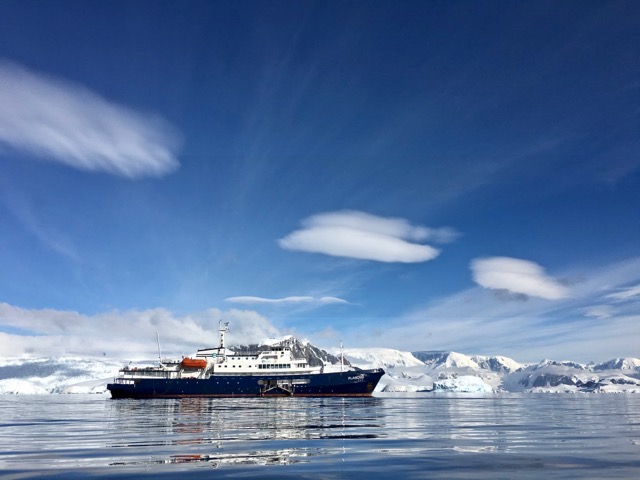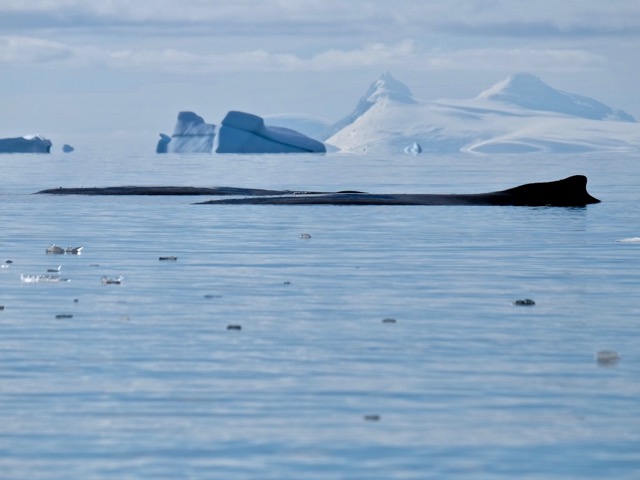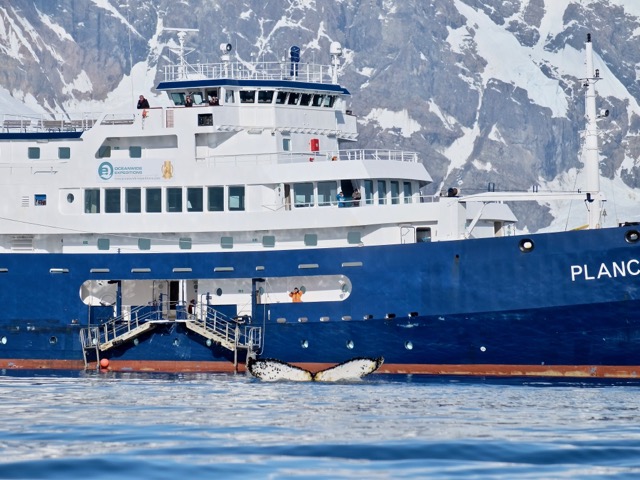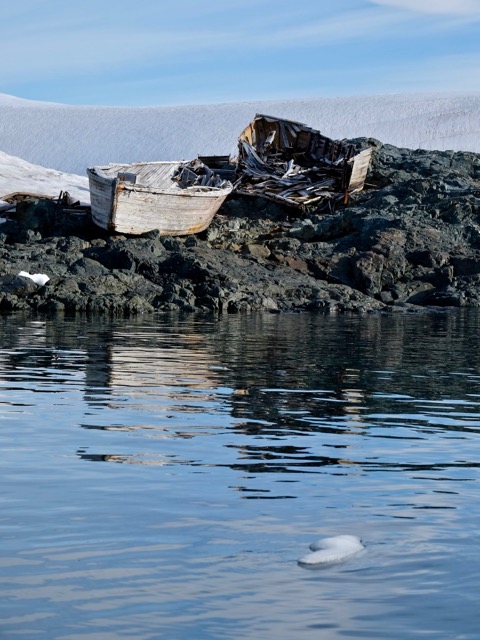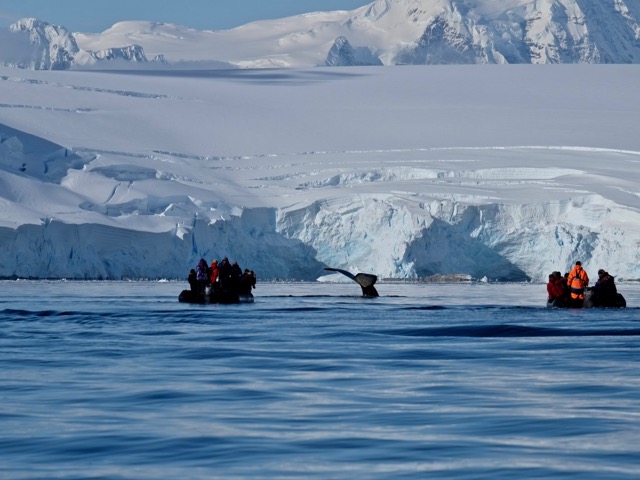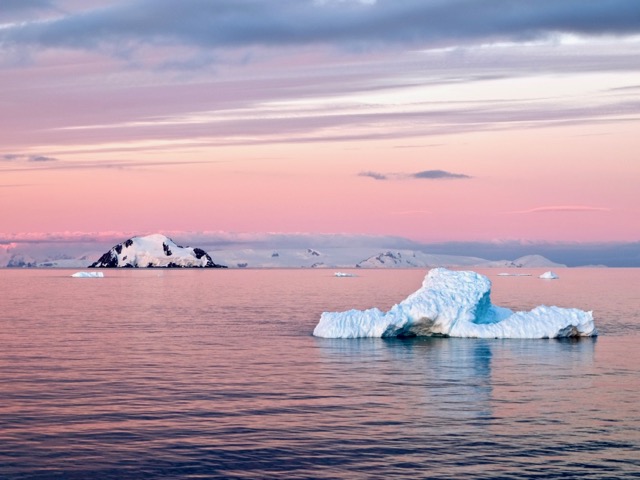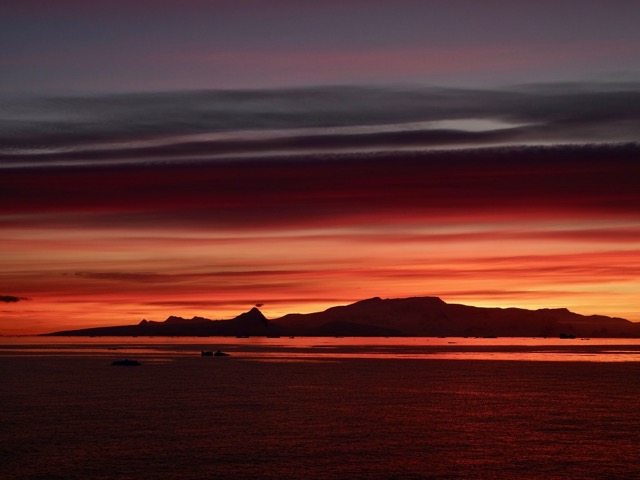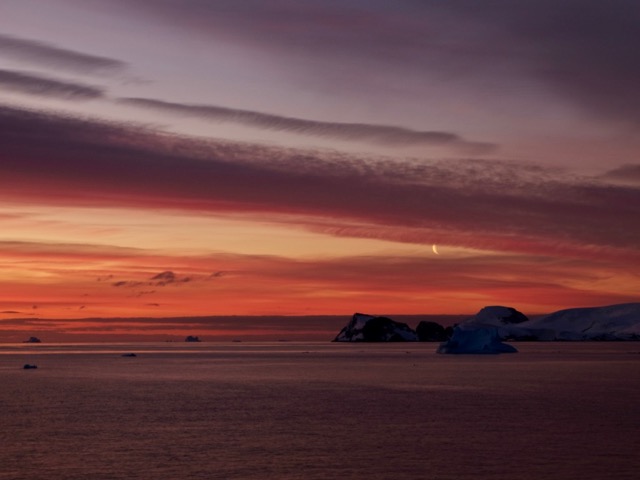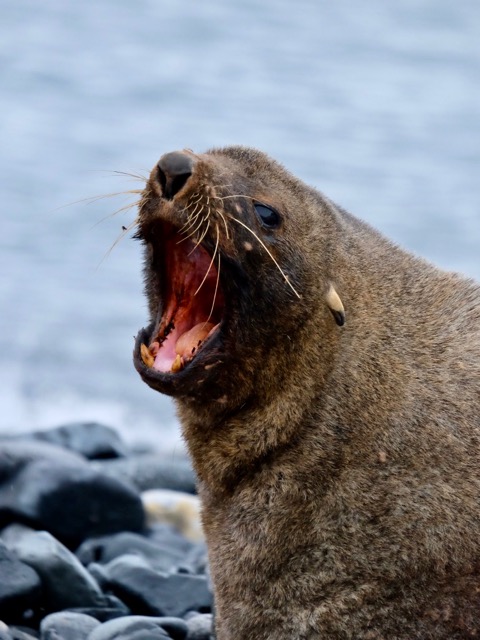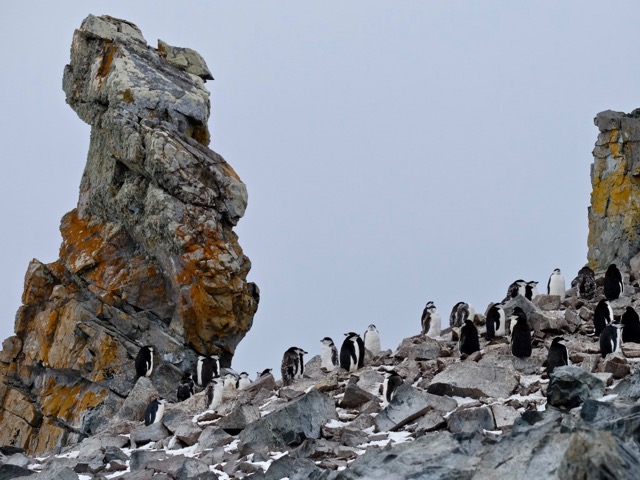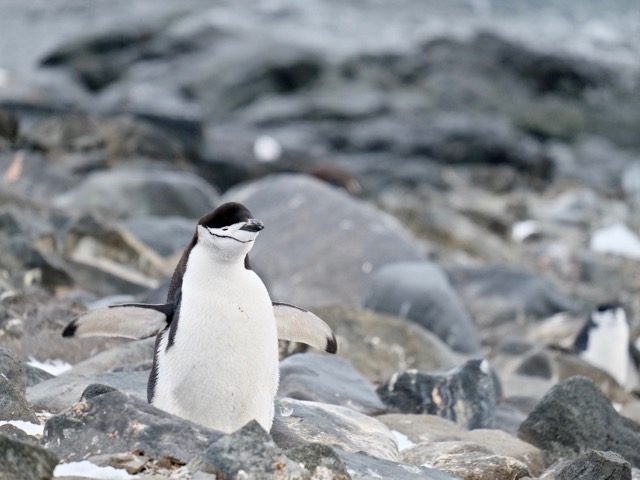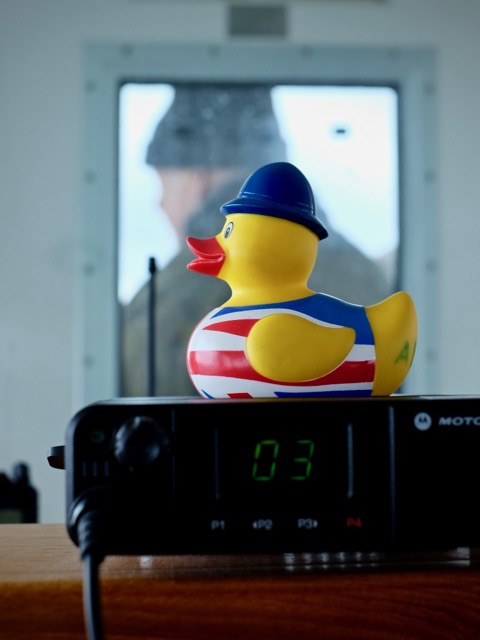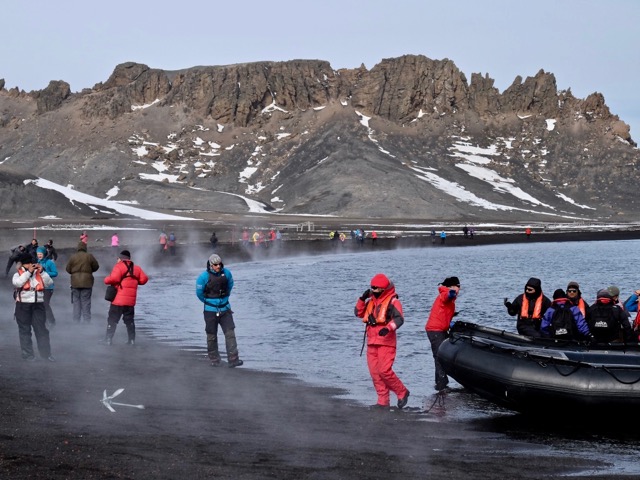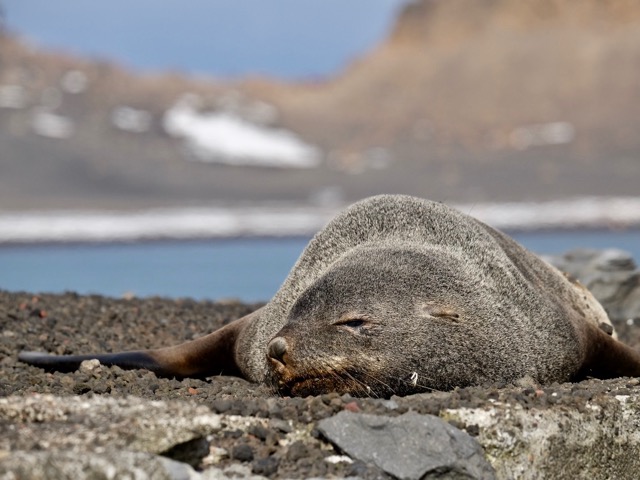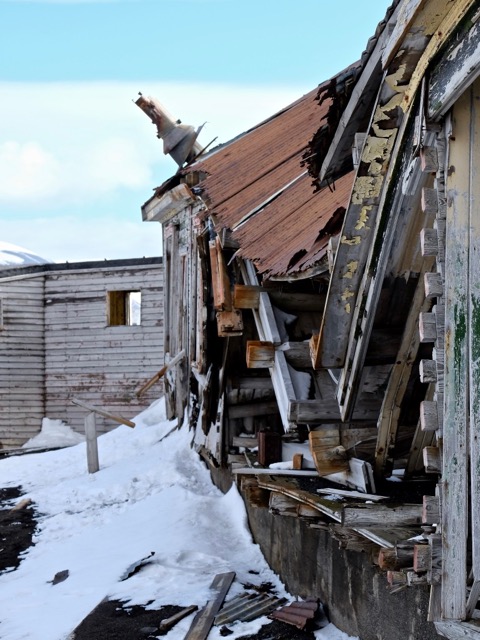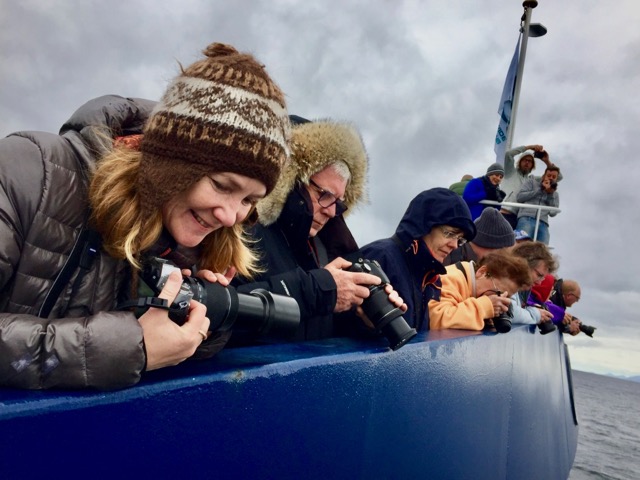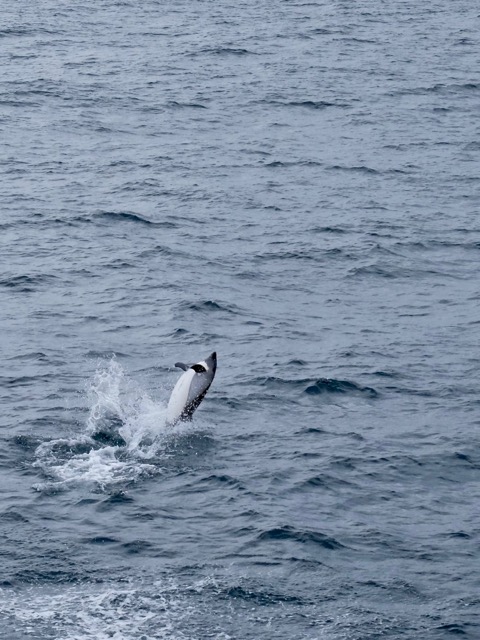 Next stop Portal Point, a long stretch coming down from the Polar Plateau! This was our most spectacular stop in Antarctica (more about what we visited and saw before here) without a doubt. As we landed, we were welcomed by frolicking Antarctic fur seals. The sun was shining down on us and the blues were, sigh, breathtaking. Climbing up to the top, wandering around and sitting on the ice to soak it all in, gave me the perfect opportunity to truly appreciate the vastness, wildness and beauty of this place. Truly out-of-this-world.
And the zodiac ride around the bay gave me a different perspective of the big expanse, the huge floating icebergs, fantastic ice sculptures and just how small we really are. The Universe is an amazing place and we are but a tiny part of it. To our delight, we came upon a Leopard seal up close and personal. He was resting on an iceberg to recover from an injury.
WOW! Those icy turquoise blue hues. And we even managed to spot a pure white Snow Petrel between the floating icebergs.
Afterwards, we moved onto Foyn Harbor for another zodiac tour filled with great reflections, brilliant light, a couple of humpbacks and a few Antarctic fur seals. This time the humpbacks were not as interested in us as they had been in Cuverville Island (they got up real close as you can see here, lucky us!). We could also check out the Guvernoren, a whaling ship that was wrecked in 1915, which lies here along with the wrecked wooden flensing boats.
Interesting cloud formations and a spectacular layered sunset with the moon peeping out at us ended another wonderful day in Antarctica. The sky was on fire, just as this experience fed my passionate fire for Mother Nature. I have so many happy memories and a heart full of gratitude as I look through my photos again. And sharing them with you brings me even more joy.
As the end of the adventure starts drawing near, we head to the South Shetland Islands en route to the Drake Passage. Yes, we had had a mostly tranquil trip thus far, but we were not sure of what awaited us over the next days.
A colony of about 3000 Chinstrap penguins greeted us at Half Moon Island. They hop about and hang out against the beautiful coloured lichen-covered rocks. Little did we know that we were about to witness a Leopard seal catching and devouring his breakfast. I felt like I was watching Nat Geo live as he chased, played with and eventually thrashed the penguin about to deskin it before feasting. Quite the bloody scene, yet extremely fascinating. Not something you see every day, we were told. Blessed again, this I know.
Before I knew it, Deception Island loomed into view and our last stop had arrived. A flooded caldera of an active volcano, that Plancius entered through the very narrow Neptune's Bellows. We landed on the steamy black sand beach of Whalers Bay and went off to explore the derelict buildings, an abandoned hangar and generally nose around.
All too quickly we were off to the Drake Passage for our two-day return to Ushuaia. On our way across we were splashed farewell by a pod of dolphins riding the bow of Plancius. One of my lasting memories will always be watching them at play with the ship.
The weather gods were in our favour and we were blessed with smooth sailing all the way. So much so that we arrived well ahead of schedule and were able to fit in another unplanned view, that of Cape Horn. With permission granted by the Chilean base, we were allowed to pass close enough to have a peep at the southernmost headland of the Tierra del Fuego archipelago. It is here that the Atlantic and the Pacific Oceans meet. Our last day at sea came to an end over a final dinner, thank yous and farewells as we travelled up the Beagle Channel that night to arrive in Ushuaia at 6 am the next morning!
The end of an epic #journeytotheendoftheearthandbeyond adventure and my big dream.
In case you missed them or want to relive them too, here are my earlier Photo Walks in Ushuaia, The Falklands, South Georgia part 1 / part 2 and Antarctica part 1. Enjoy and thank you for journeying with me.
simply sharing, Delicia
(*photo of me watching the dolphins: photo credit – J de Leeuw)