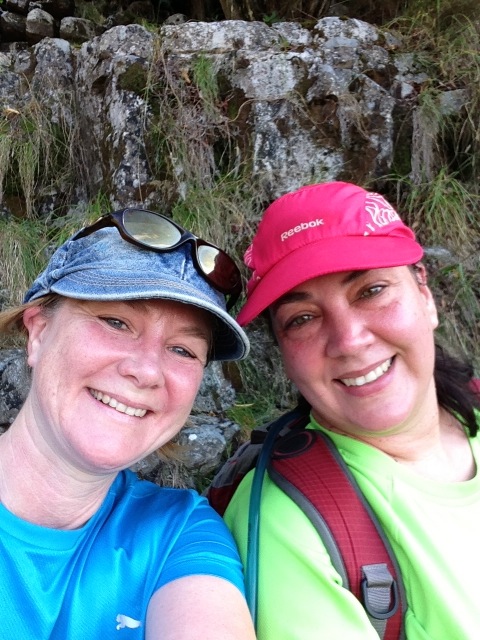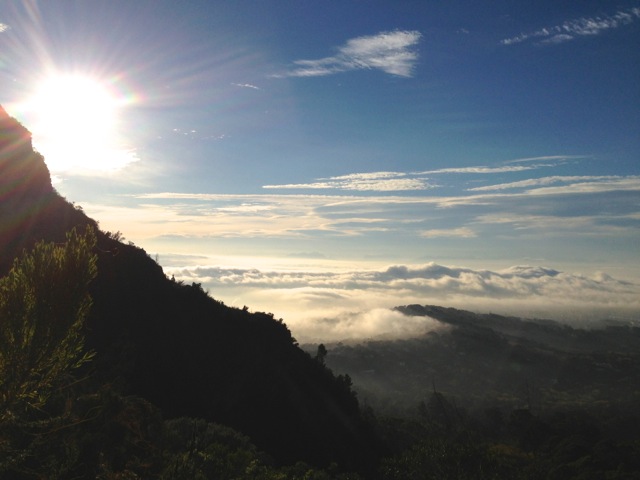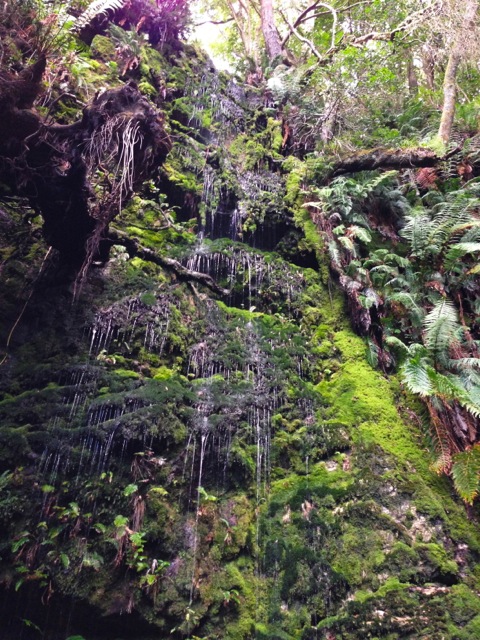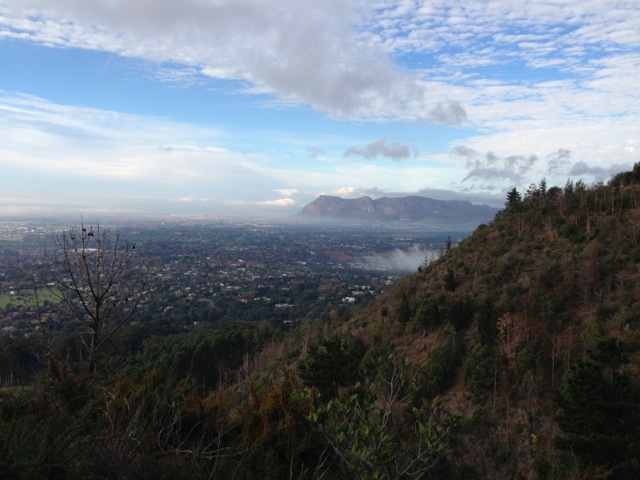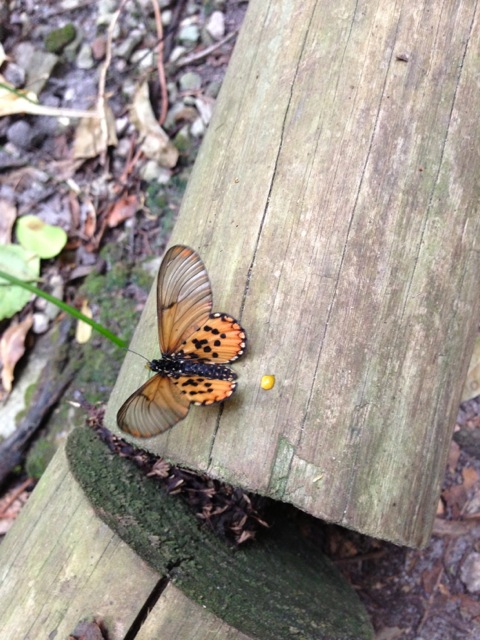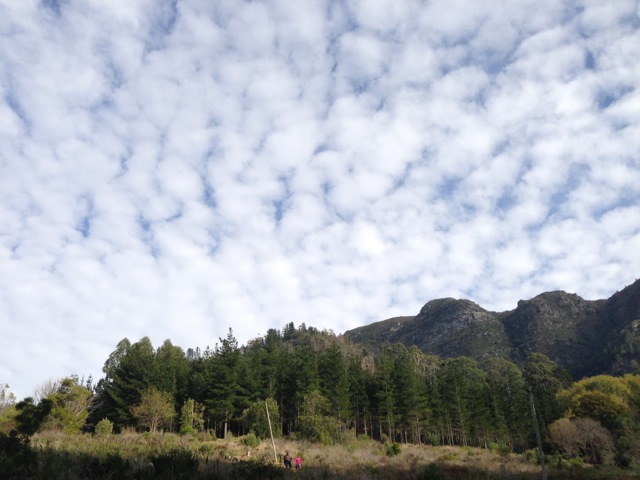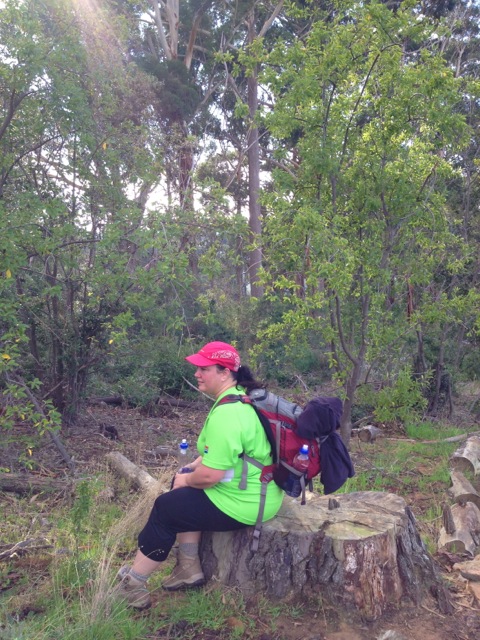 My sister Yolande, her son and his girlfriend and I joined a group of Cape Union Mart Hiking Club hikers on Saturday morning. We went for a two-hour hike up to Cecilia Waterfall in Newlands Forest. It was really great to get out and about on 'my' mountain. The hike lies on the side of Table Mountain, a wonderful energy spot in Cape Town. Table Mountain is one of the things, along with African sunsets and beaches, that grounds me here.
The full moon was just setting alongside Table Mountain as we drove to the meeting point in the early morning light. She radiated pure and magnificent energy! I think this was the most spectacular view of the day for me. Even though I did not capture her with my camera, she and her energy of that moment are imprinted in my mind forever.
The weather was a little misty and cloudy adding to the magical feel of the day. Lovely views and good exercise, as well as fun family time, was a wonderful way to spend a Saturday morning.
I am really grateful that I have simplicity in my life which allows me the time to connect with my family. Even more special is that we could do something fun together and enjoy nature and her everyday magic together. It is a really important part of my life and inspires gratefulness.
I will share a little more about my family time over the last weekend in my next post.
On a happy note, I am always really grateful to be able to share my photographs with others and spread the joy. Sarah Varcas, from Awakenings, has used one of my images on her blog. She is an amazing intuitive astrologer and I have been following her posts regularly. She brings clarity and insight with her words; and explains the heavens in a down to earth manner. Perhaps her words speak to you too. Thank you so much Sarah!
How do you make time to connect with your family?
with gratitude, Delicia x