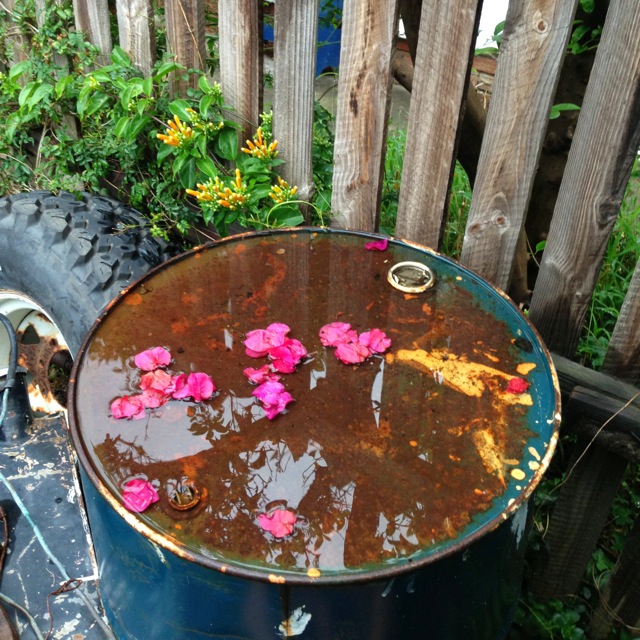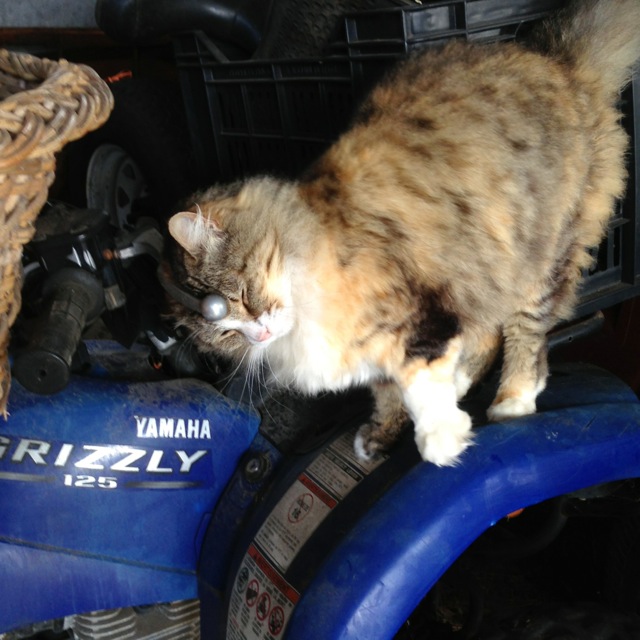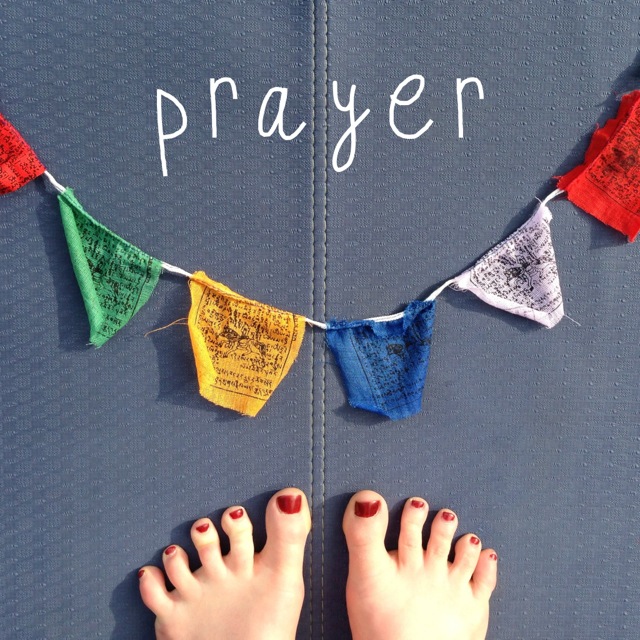 This week my senses were inspired by these simple pleasures that I would like to share with you:
sight : looking at Tammy's photographs at Rowdykittens.com and in particular her mini-adventures. What wonderful photo inspiration.
sound : listening to the soft sounds of Yiruma and especially Kiss the rain as it matched the weather really well. Listening to the raindrops!
taste : a divine breakfast of toasted banana bread with mascarpone and honey at Melissa's. And I didn't forget the espresso! They also make a lovely Red Cappuccino.
smell : smelling Nag Champa incense burning to clear the air and create sacred space for meditation, yoga or just to be.
touch : making friends with the lovable cat who is sleeping in the workshop and running my hands over her soft and shaggy fur. Meet Gypsy. Kitty love is the best.
energy : connections with sisters, soulsisters, family and friends and enjoying special time together hiking or just hanging out.
last words : Awakeness is found in our pleasure and our pain, our confusion and our wisdom, available in each moment of our weird, unfathomable, ordinary everyday lives. – Pema Chödrön. I found this book, When thing fall apart: heart advice for difficult times, rather unexpectedly at the second hand bookshop. Well really, it found me and wanted to come home with me. It is a perfect read for me right now and I am loving it.
Please share the things that have inspired you this week in the comments section and inspire us too… 🙂
simply sharing, Delicia x